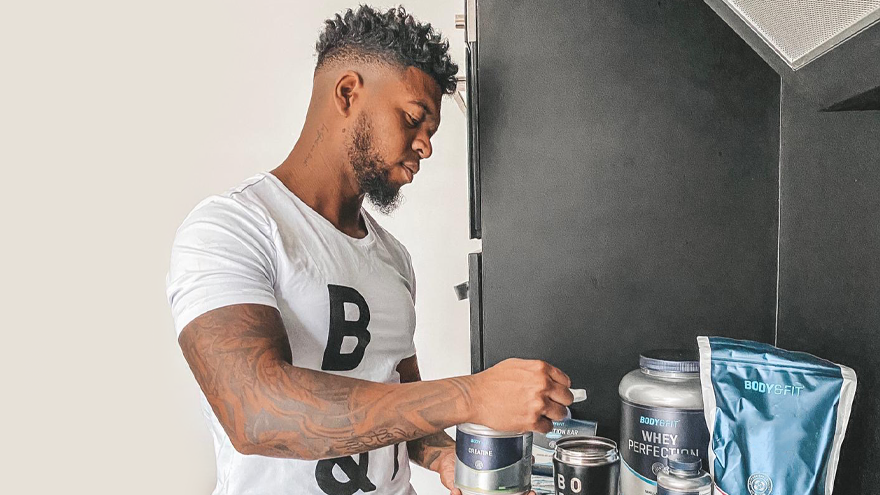 December 7th 2020
Protein Powder: Which One Should I Choose?
With so many protein powders to choose from it can be hard to be sure you're making the right decision. Take the mystery out of your search and find out what they can do for you with our breakdown of the supplement.

WHAT IS PROTEIN POWDER AND WHY DO I NEED IT?
Getting enough protein is important for everybody because proteins aid muscle maintenance, recovery and growth. Commonly made from whey, protein powder is efficient in use and contains no unnecessary calories, fats or carbohydrates. You can incorporate the protein powder through shakes or use while cooking/baking.

WHICH DO I CHOOSE?
First, think about what you want to achieve. Active lifestyle? Then Whey Perfection, Whey Perfection Special Series, Isolate Perfection, Micellar Casein Perfection or Whey Isolate XP could be for you. Are you dieting or monitoring your calorie intake? Then go for Smart Protein or Low Calorie Meal. And if you want to increase your calorie intake, try Mass Perfection. Discover your ideal protein powder below.
WHEY PERFECTION
With no less than 23 grams of high-quality protein, Whey Perfection is the king of protein shakes. At only 110 calories and with more than 5 grams of BCAAs, no added sugars and 1.4 grams of carbohydrates per shake, it's an easy way to boost your protein intake after training.
WHEY PERFECTION SPECIAL SERIES
Whey Perfection Special Series has 50% whey protein isolate and is sweetened with natural ingredients. With only 109 calories and a whopping 23 grams of protein per shake, it's the perfect addition to a conscious, active lifestyle. Plus it tastes great.
ISOLATE PERFECTION
Isolate Perfection is the highest possible quality 100% whey protein isolate, with no other added protein sources. During processing, the natural structure of the proteins isn't damaged by heating so they can do their job more effectively. One shake has 106 calories, 2 grams of carbohydrates and 25 grams of protein.
WHEY ISOLATE XP
Looking for the purest whey isolate? That's Whey Isolate XP. The proteins are naturally filtered under low pressure and temperature so their structure and function remain optimal. Fat free with no added sugars, it has 102 calories and 25 grams of protein per shake making it ideal for a low-carb or protein diet.
MICELLAR CASEIN PERFECTION
20g of high-quality, slow-digesting micellar casein per serving, which means it's perfect when taken during long periods of no protein intake (such as before bed). Its creamy texture is ideal for tasty, high-protein desserts.
SMART PROTEIN
With 18 grams of protein and only 90 calories, Smart Protein is the best protein shake if you're following a low carb and protein diet. It contains a complete mix of vitamins and minerals and has fantastic nutritional values.
LOW CALORIE MEAL
Low Calorie Meal is the most unique and complete meal replacement for weight loss.* It consists of 36% protein and has 30% of the recommended daily intake of vitamins and minerals from A to Z. Easy to use, tasty and with no added sugars, it's the perfect replacement for breakfast, lunch or dinner.
MASS PERFECTION
If you want to increase your calorie intake in an effective and responsible way, try Mass Perfection. It has the correct ratio of the best carbohydrates and proteins, with 229 calories, 27 grams of carbohydrates and 21 grams of protein per shake, making it the perfect addition to your daily nutritional intake.

VEGAN PERFECTION SPECIAL SERIES
Made from pea protein and rice protein, with sweetener of natural origin, our premium vegan protein powder helps you hit your goals without compromising on lifestyle choices by packing 22g of plant-powered protein per serving.
*Replacing two daily meals of an energy-restricted diet with a Low Calorie Meal contributes to weight loss. Replacing one main meal in an energy-restricted diet with Low Calorie Meal helps maintaining a stable weight.