Lifestyle
People of Body&Fit: Jutta Leerdam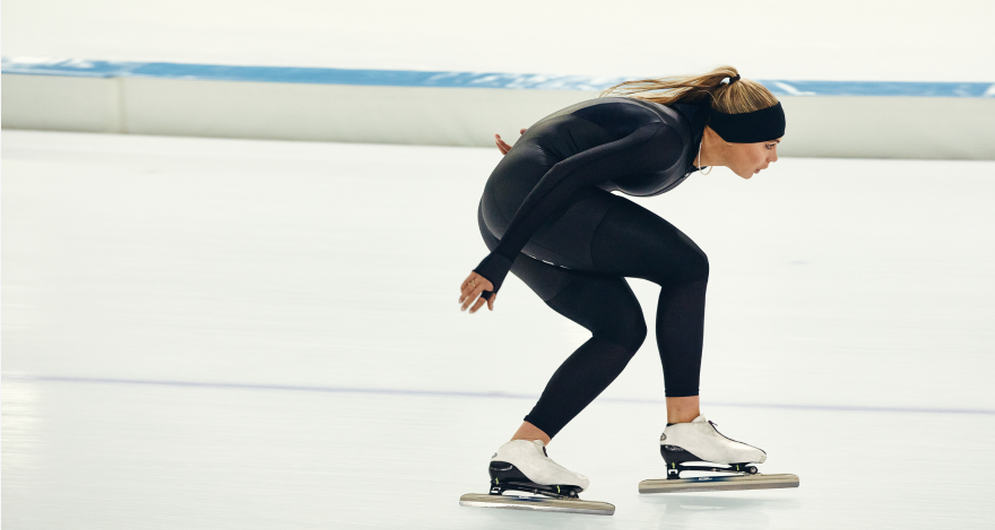 At Body&Fit, we know from the get-go to going next level on your journey, it can be hard to stay motivated. We've all heard that inner voice telling us our fitness goals are too hard, intimidating or unattainable. Yet we believe you can achieve anything you set your mind to. All you need is the confidence to take on your goals and #FINDYOURFIT.  
We couldn't be more excited to welcome our new brand ambassador, Jutta Leerdam, to the Body&Fit family. After becoming junior world champion in 2017, the elite Dutch speed skater has dominated the ice, winning three European championships, a world championship and an Olympic silver medal. For this very special edition of People of Body&Fit, we got together with Jutta ahead of the 2022 ISU World Cup to hear her story. We talk training, nutrition and discover how the star of the Netherland's biggest sport found her fit.   
Body&Fit: You started speed skating at 11 — how did you find it, or how did it find you?  
Jutta: I did a lot of different sports as a child. I played field hockey for eight years and did gymnastics. I had so much energy. My parents were like, "just do your sports, we can't handle all your energy, then come home and be a little quieter!" I started speed skating because my dad really liked the sport. He wanted his children to be able to skate so we could all skate together in the winter. I really liked to see myself get better every time I went. That was the fun part for me. I enjoyed seeing my dad happy and proud of me, too.  
I got better with every training session and about one or two years in, I started racing. I won a lot as a junior and was asked to join the province team. I became Dutch champion and European champion in my first year. I never knew I could do that, but it was nice to win. I ended up in the seniors, which I thought would be hard because I'm used to competing in my own age category. These adult female athletes had won medals. I didn't expect a lot, but I won the Dutch championship and the next year become world champion. I just started winning.   
Every race I want to be the best. It doesn't matter who my competitors are. I'm always focused on getting better, improving my technique and getting stronger. That's the key thing. I don't focus on my competitor. I just focus on skating fast for myself. I end up in first place. That's just how it works. If I focused on other people, I wouldn't have come this far.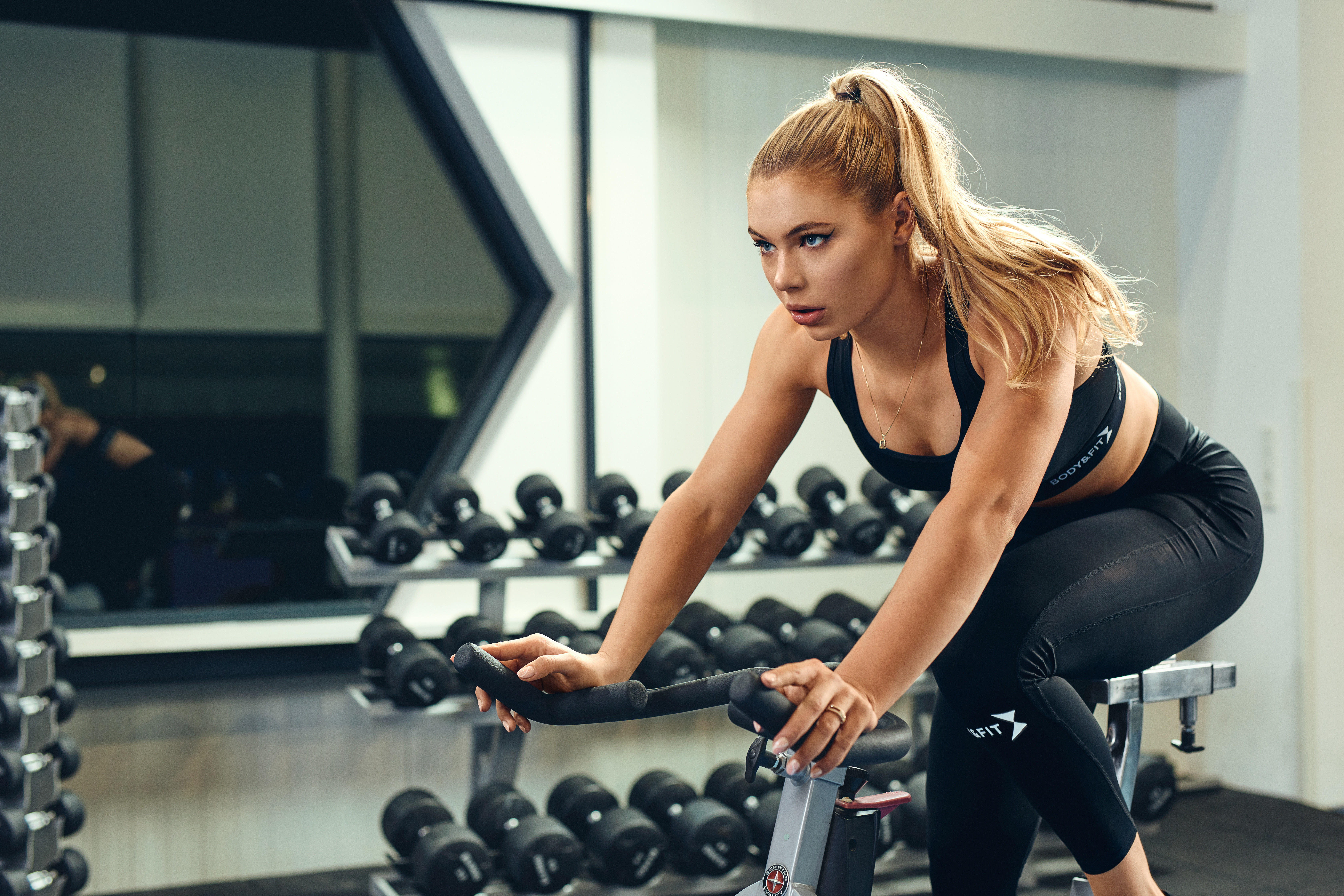 Body&Fit: Can you talk about a time you've struggled? How did that shape who you are today? 
Jutta: My biggest challenge was in my second year after juniors. It was two, maybe three, years ago. I became world champion for the first time. After that, I started a new team with my now ex-boyfriend and a coach I really believed in and wanted to work with. We had to build the team by ourselves, run a business essentially, and I still had to perform. We needed sponsors, skating is a very expensive sport, and we had to pay people. It took a lot of money to run the team. Over those two years, I progressed as a skater and as a person. I found out I could handle stress and pressure from big sponsors who were relying on me to perform. I realised that running a business didn't affect my performance. I focused on my sport, my technique, and learned from people I truly valued. It was hard but I wouldn't change it for anything.  
Body&Fit: How do you manage to stay focused on your goals? 
Jutta: My goal is the race I need to win next. I'm focused on my fitness goals, too, making sure everything is in balance. I rely on my coach a lot. If I'm not fit enough, or good enough, I'll find out on the ice. I don't like to be too confident. You can lose sharpness because of it. I'm an insecure person but I let my insecurities drive me. If you're a good athlete, you have to be insecure. You need to do better and better. Nothing is ever good enough. 
Body&Fit: What's your nutrition like? What are your favourite foods? What do you eat on a cheat day? 
Jutta: In the morning, I eat oatmeal and lots of fruit. It fills me up because I'm always super hungry from training. I really have to watch my protein intake. If I take too much I get too muscular. As a skater, I have to be strong but I don't want to be too bulky. I see food as my energy. I need carbs. I need fat. I need everything. I eat plenty of vegetables and watch how much food I eat in general, but I wouldn't say I have a cheat day. What really is a cheat day anyway? A burger contains animal proteins and good fats that I can use as energy. I'll watch the saturated fats, but if I feel like it, I eat it, and I don't feel guilty. I use the energy to train the next day.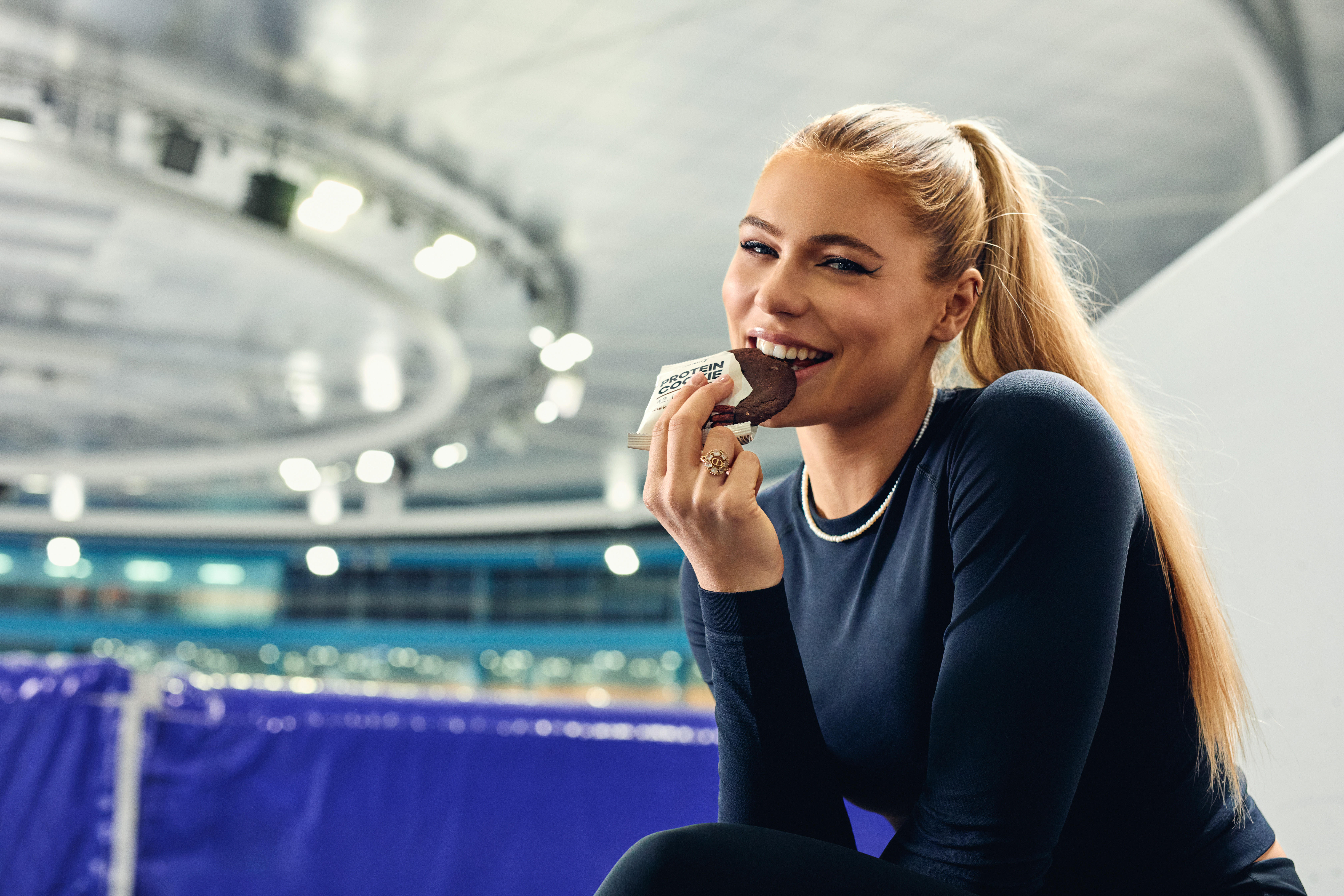 Body&Fit: Walk us through your typical day of training. 
Jutta: We cycle a lot in the summer, block training, mountain biking, hours of easy riding. That's the conditioning part. You need a strong base condition to be able to peak at the right moment. In winter, it's more skating, weight training, and cycling. I train twice a day. We're off one day per week.  
Body&Fit: What's the day off like?  
Jutta: I relax because I need to recover. We need a rest day. I'll go to dinner or out on the boat in summer, or in winter lay on the couch and be with my family. I try not to do too much on my rest days.  
Body&Fit: Describe what it was like to win your first Olympic medal. 
Jutta: Well, at first I wasn't too happy. I wanted a better race. I wanted to feel fulfilled, like I gave it everything I had. I almost tripped. Something went wrong in the corner. I told myself "if you don't get gold from this, you'll get silver. Just go on." After the race, I called my family and they were so proud. It reminded me of when I was a little girl. I always wanted to be in the Olympics, and now I have a medal. I just took me a while to realise how happy I actually was. I didn't get gold but I'm still 24. I have time. 
Body&Fit: What achievement are you reaching for next? What's your ultimate aspiration? 
Jutta: I want a world record and an Olympic gold medal. I'll be fulfilled when I become Olympic champion. 
Body&Fit: Who inspires you? 
Jutta: My dad. He's amazing. I don't really have any other person I look up to. The biggest athletes don't have people they look up to like that. I don't know why. I want to be the best, so I don't idolise other skaters. If I did, how would I beat them? They motivate me a lot though! 
Body&Fit: What does 'fit' mean to you? Is it mental? Emotional? Physical? A combination of the three? 
Jutta: For me, it's mostly physical. I have to be strong. I need to work on conditioning, flexibility and strength to be fast and explosive on the ice. This sport is a combination of every aspect of physical fitness. Flexibility, endurance, power. If all of those things are in balance, I feel fit. I used to struggle with being skinny. I wanted to LOOK fit. I was a perfectionist. I saw fat on me and I didn't want it. I didn't eat much and everything was super healthy. Now, I'm eating way more to perform. I use food to improve myself as an athlete, not just for looks.  
You can follow Jutta's journey on Instagram @juttaleerdam and discover her Body&Fit essentials below. Get inspired to #FINDYOURFIT with us @bodyandfit_official and remember, there is no 'perfect fitness'. We're all on our own paths. That's what makes it so great. For Jutta, it's all about balance. Your fit? That's completely unique to you.