Official Body&Fit Promos and Discount Codes
Get the info you need for all our latest deals, right here on one page. Every week we bring you the best offers on everything from supplements to workout gear. Be the first in line for all deals by signing up to our newsletter below —  first time sign-ups bag 15% off (conditions apply).
The following applies to all promotions:
all promos not valid in combination with other discounts, combi-deals, bundles, books or gift cards. Time-limited codes must be used before end date. Promos are only valid while stocks last.Important
: Body&Fit reserves the right, at its own approval and without prior notice, to change the promotion conditions and / or prices or to end or interrupt the promotion. This also includes situations in which there are errors in the software and / or hardware and other technical and / or legal reasons. Price changes, printing and typing errors reserved.
Please read the
terms and conditions
before purchasing.
Pro tip: before you checkout please double check your amount to pay, so you can ensure your discount has been applied correctly. Get the details you need below. 
Latest Deals
Always on Special Offers
​​​​​​​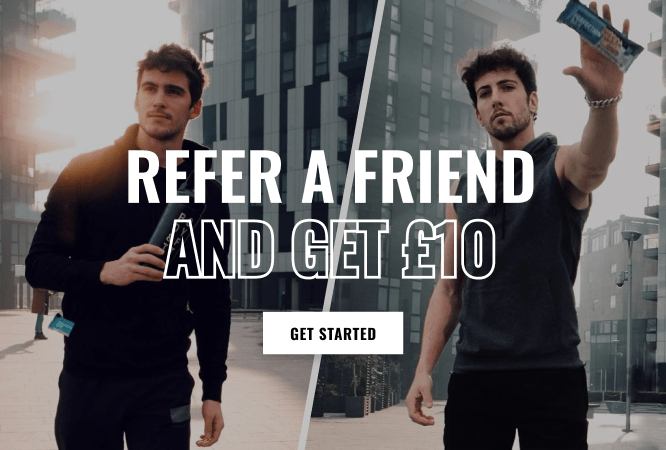 Share the power of movement | Send £10, get £10
- Referral link must be sent to new customers to be valid
- The referee (new customer) must spend over £40 to redeem £10
- Valid for first time buyers or customers who haven't shopped for 12 months
- Reward made available once 14 day return window has passed for referee
- In order to redeem your voucher code your basket must meet a minimum of £10 (excluding delivery costs)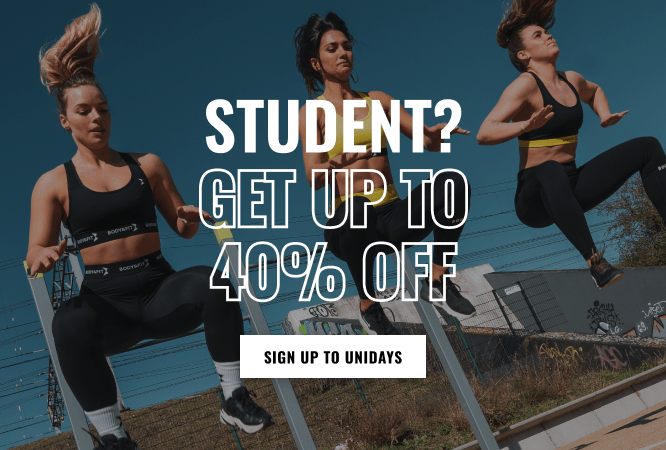 UNiDAYS | Get up to 40% off
- Sign up to UNiDAYS to get a personal discount code
- This discount code gives a 40% discount on all Body&Fit products
- 30% on Optimum Nutrition, BSN, Isopure, Nutramino, ABB, think!, Amazing Grass and Slimfast
- 20% on clothing and all other brands
- The discount code can be applied to your purchase once and can usually be re-issued once per hour by clicking 'Get New Code'.
- This discount excludes bundles, outlet & on-site promotions
- The discount cannot be combined with other discount codes
Frequently Asked Questions
Why is my discount code not working?
Please check the cut off dates for your code. Ensure the code is spelt correctly. Check your basket for any invalid products (codes cannot be used with combi-deals or any other existing discounts/deals). Ensure you are meeting the criteria stated in terms and conditions.
I forgot to select my free gift, what do I do?
Unfortunately it is not possible to claim a gift once you have made payment. All gifts must be selected in your basket before checking out.
How do I claim my 15% off newsletter discount
Sign up to our newsletter and once you have verified your email address we will send you a follow up email with the code. It must be used within 2 weeks and cannot be used in connection with any other deals. You will not receive a code if you've previously signed up to the newsletter.
How and where to redeem a discount code?
All discount codes are redeemed in your basket BEFORE you proceed to checkout. Please enter and apply your code in the designated box above your 'order overview'. Always check your subtotal before proceeding to checkout and making a payment.