Breakfast
Cloud Bread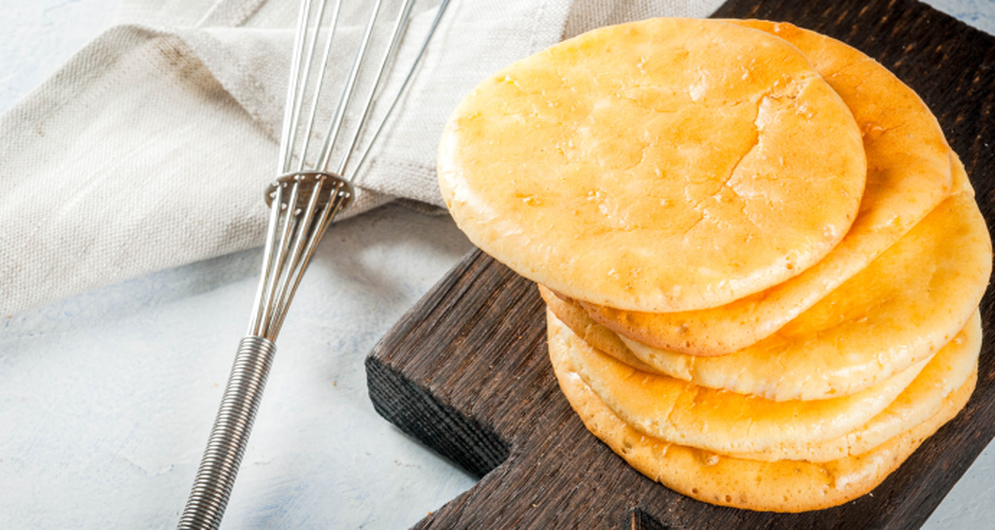 Directions
What's low in calories, low carb and fluffy? Enter: cloud bread. You can whip up this delicious treat in minutes using kitchen cupboard ingredients, making it ideal for breakfast, lunch or as a snack with your favourite toppings.
1. Preheat the oven to 150 degrees.
2. Separate the eggs and put the egg whites in a fat-free bowl (make it fat-free by wiping around the bowl with half a lemon).
3. Beat the egg whites with a mixer until they stick to the mixer in a nice point.
4. Place the egg yolks in a bowl and mix in the cottage cheese, baking powder, herbs, salt and pepper.
5. Gently fold the egg yolk-cottage cheese mixture into the beaten egg whites until well blended.
6. Cover a baking tray with baking paper and spray with Smart Cooking Spray.
7. Spoon the batter into round shapes on the baking tray with a spoon.
8. Bake the buns in the middle of the oven for 18-20 minutes. Delicious with guacamole, roast beef and bell pepper or hummus, chicken breast and avocado.