Dinner
Wrap pizza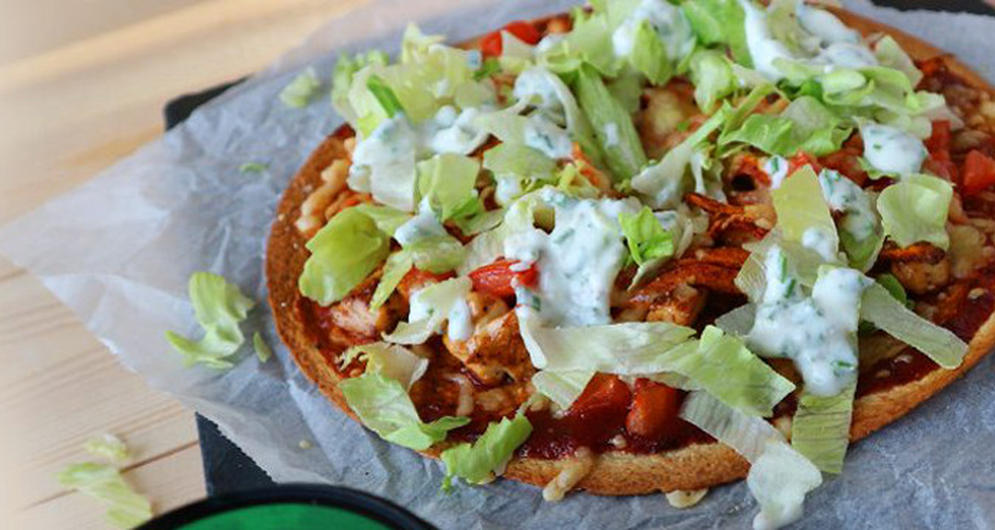 Directions
Preheat the oven to 180 degrees
Cut the sweet potato into strips like thin fries.
Place the sweet potato fries in a small oven dish, spray with Smart Cooking Spray and bake for 15 minutes at 180 degrees in the oven
Grease a frying pan with Smart Cooking Spray.
Put the chicken in the pan, add the Herbs & Spices and fry the chicken until golden brown.
Spread a Smart Wrap with the Smart Pizza sauce.
Cover the pizza with the fried chicken breast, sweet potato, tomato and grated cheese.
Bake the wrap pizza in the middle of the oven for 10-12 minutes
Meanwhile, continue with the garlic sauce by mixing the yogurt with the salt, lime, chives and garlic.
Remove the wrap pizza from the oven, spread the lettuce and sauce on top and enjoy!