Build Muscle
Foam Rolling: A Beginner's Guide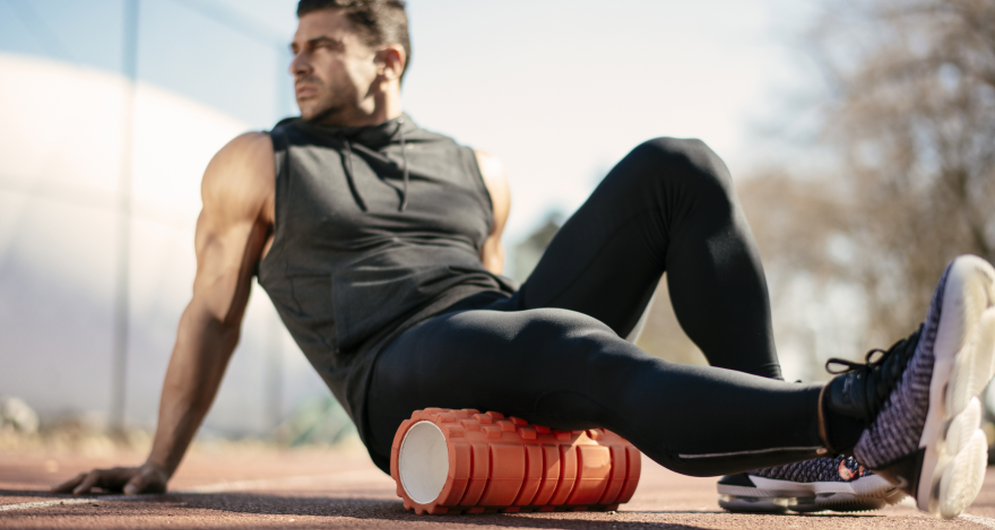 WHAT IS IT?
Think of the foam roller a bit like a sports masseur. If your muscles are feeling tense and tight after a super intense workout or a long run, it's really hard to stretch them out. Using a foam roller releases tension in those areas and helps prevent muscle soreness by putting pressure on the 'knots' in the muscle and rolling out the waste that's accumulated. This is exactly what a sports masseur does when they massage your muscles to help improve mobility and flexibility.
PREVENTION IS BETTER THAN CURE
Of course you don't just need to use a foam roller when you have severe muscle pain. You can also use it preventively to stop muscle pain happening in the first place and reduce the risk of injury. Using it in this way ensures that the blood circulation in your muscles will be better and the waste products will be removed more easily.
WHEN DO I DO IT?
You can do it at different times, for example during your warm up to loosen your muscles and improve blood flow, or after training to reduce muscle pain and speed up recovery. Even if you already have muscle pain, you can start foam rolling. When you do, it's important to hold the places where it hurts for 5 - 10 seconds, to push the waste products out of the knot. It won't feel particularly pleasant, but you will definitely feel the benefits.
HOW DO I DO IT?
There are many massages you can do with the foam roller. You can roll your legs, butt, back and calves in many different ways and all those exercises will target different muscles. Can't wait to try it out? Then click here.