Breakfast
LOW CARB BREAKFAST TORTILLA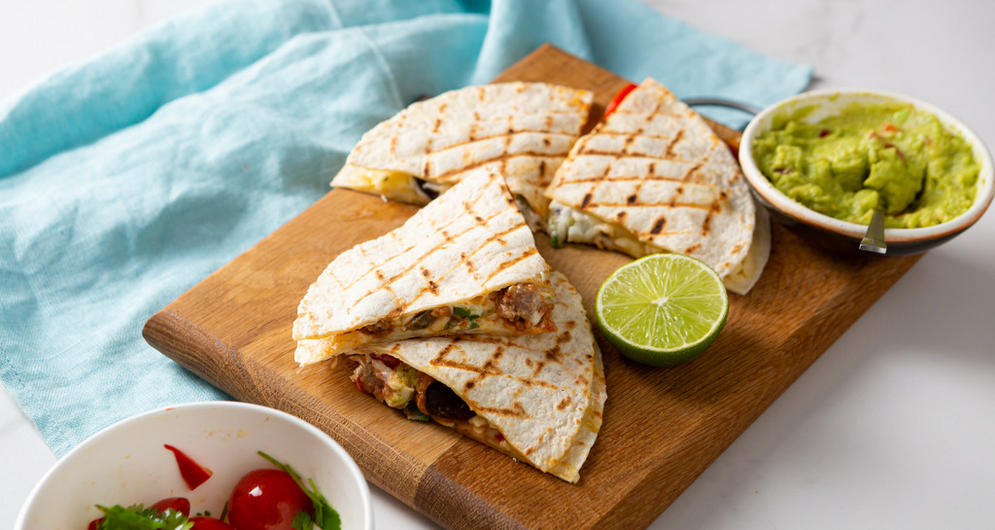 Directions
Stay on track of your weight loss goals with this delicious low carb breakfast tortilla. It's quick, easy and perfect for those lazy Sunday mornings.
Using a sharp knife, cut a line in your tortilla from the centre down.

Fill a quarter with pesto and a slice of tomato; another with the cooked chicken breast; the third with fried Liquid Egg Whites; and the last one with two slices of light mozzarella.

Fold three times to create a triangular slice. Then, spray a warm frying pan with Smart Cooking Spray and fry off the tortilla on both sides on a medium heat for 2-3 minutes each side.
Tip: save this recipe for later! Check out our Instagram here.