Breakfast
Vegan Banana Bread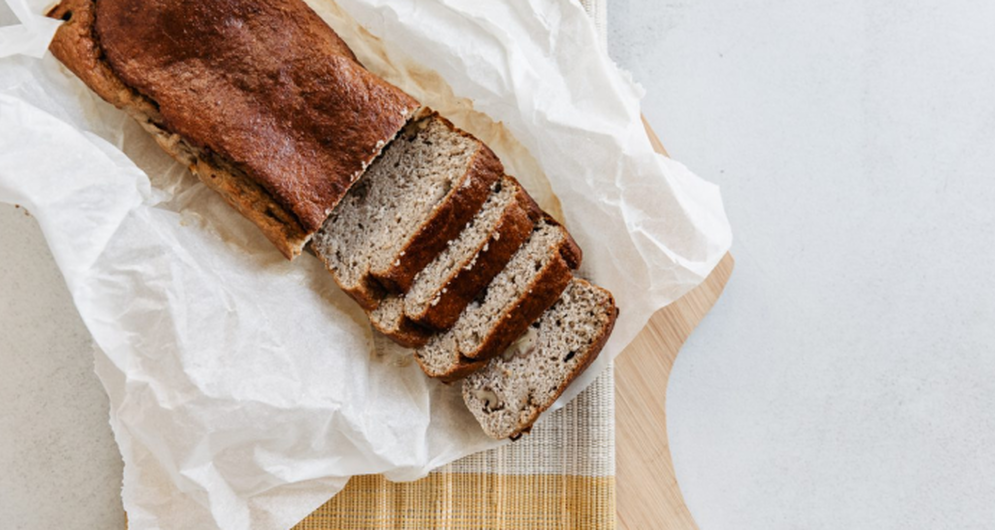 Directions
This delicious banana bread is gluten-free, vegan and super quick to make. If you want it completely free from refined sugars, you can swap the coconut blossom sugar for mashed dates, this will make it a bit 'heavier' (but it'll taste just as good).
1. Preheat the oven to 175 degrees and spray a baking pan with Smart Cooking Spray.
2. Combine the almond flour, oat flour, coconut blossom sugar, baking soda, baking powder, cinnamon and salt in a bowl.
3. In another bowl, mash the bananas and add the vegetable milk, flaxseed, peanut butter and vanilla extract.
4. Add the wet ingredients to the dry ingredients and mix until combined.
5. Pour the mixture into the baking pan and bake the banana bread for 55-60 minutes. Cool for 10 minutes.