Sweet Tooth
FOUR INGREDIENT BROWNIES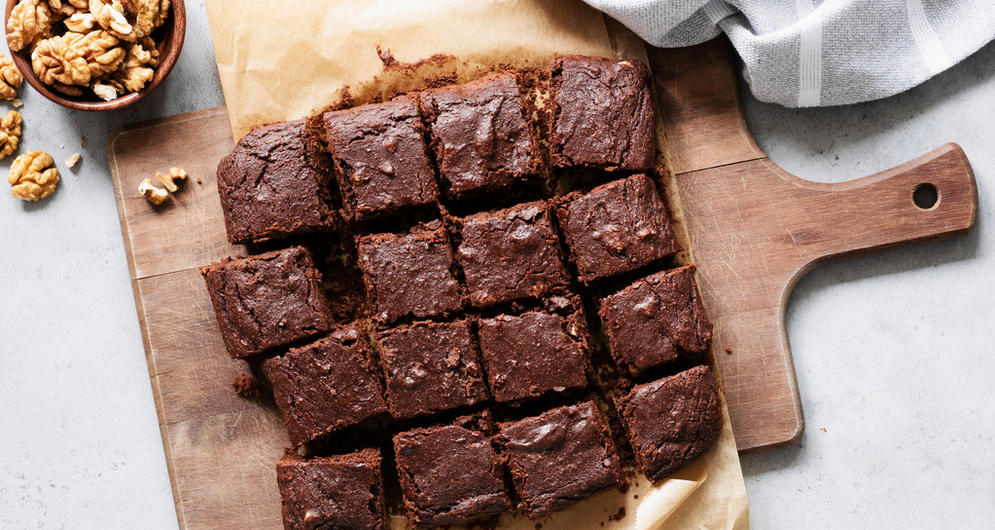 Directions
For all you chocolate lovers out there! All you need for this simple brownie recipe is four ingredients, a baking tin and an oven. Seriously, it couldn't be any easier.
Preheat the oven to 180 degrees. Line a square baking tin with baking paper and set aside.

Next, put the bananas, almond paste, cocoa powder and Whey Essential in a bowl and blend until it forms a smooth batter. Then, fold through the chocolate chips and pour the mixture into the baking tin. Throw it in the oven and bake for 18-20 minutes.

When the time's up, take it out and leave to cool before going in for your first bite!
Watch us make these easy brownies on Instagram.