Sweet Tooth
EASY CARROT CAKE MUFFINS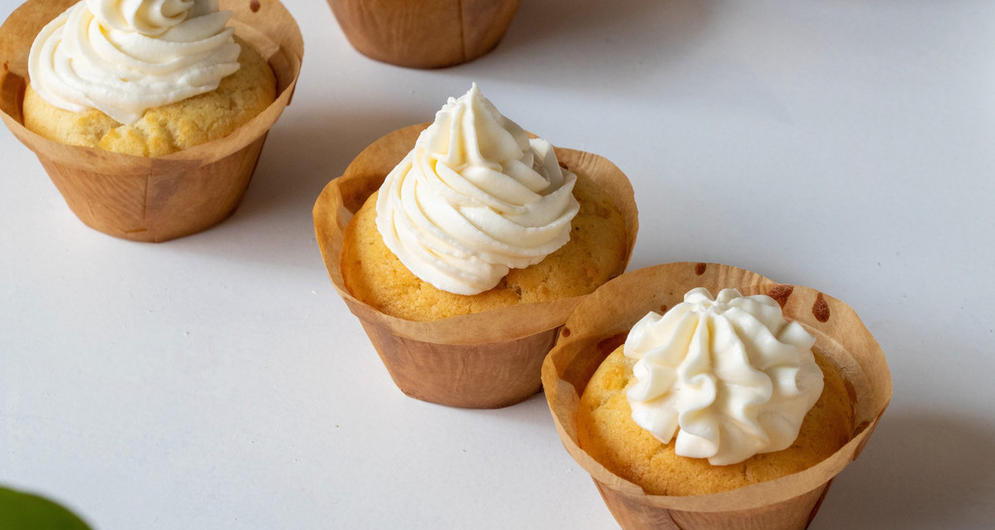 Directions
Impress all your friends with these EASY CARROT CAKE MUFFINS — quick, easy and utterly delicious.
Preheat the oven to 180 degrees. As it heats up, make the muffin batter according to the packaging.

Then, add the shredded carrots, cinnamon and walnuts to the batter and mix again.

Spoon the batter into the muffin cups and place it in the oven for 15 - 20 minutes.

Once they're nice and fluffy, take the muffins out of the oven and let them cool down for a bit.

Grab a bowl and mix the cream cheese, quark, lemon and Natural Flavouring until smooth.

Now, just spread the topping onto the muffins, top it off with a pecan nut and enjoy.