Desserts
FROYO WheyChoco cupcakes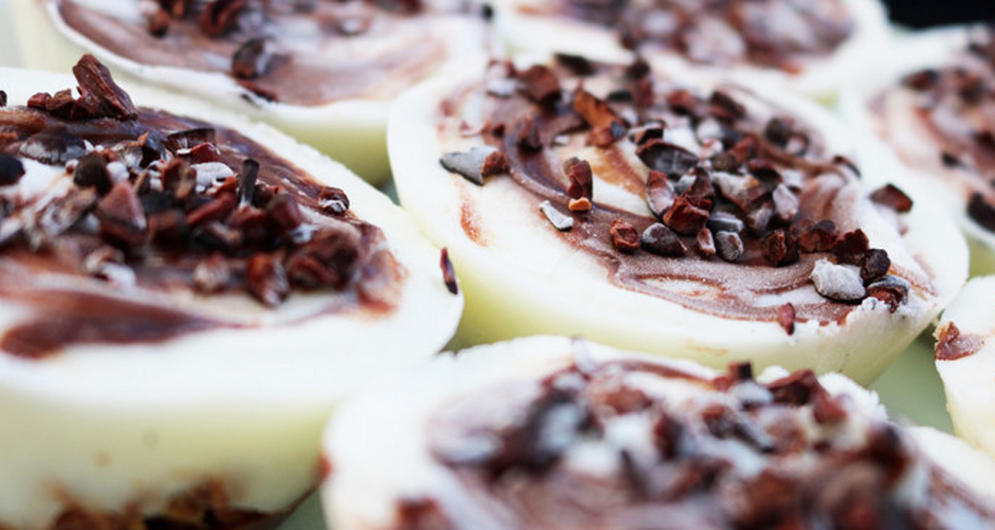 Directions
When you are in Italy you can hardly escape from all those yummy gelatos, and you certainly shouldn't. Unfortunately, eating ice cream every day when you're not on vacation isn't the best idea. Due to its high fat and sugar content, it is very high in calories. However, the solution is here: FROYO WheyChoco cupcakes with a homemade granola base. Only 124 calories each! FROYO (= frozen yogurt) is low in fat and high in protein, making it a perfect treat. Especially if you make it yourself. You can make it as (un) healthy as you want and there is no lack of variety! Since I'm a huge WheyChoco fan (I probably don't have to tell you that again haha), I really wanted to combine these two products in a cupcake way and it actually tasted even more amazing than I expected. By adding some homemade granola you get a nice crunch. You can eat it as a dessert or snack. It's super easy to make, so I'd say run to the kitchen and cupcake away!
Preparation method
Grab a bowl and put the granola in it.
Melt the WheyChoco au bain-marie and add it to the granola.
Mix with a spoon to add the flavor of the WheyChoco to all the granola.
Spray a cupcake baking tray with baking spray or use coconut oil.
Use a spoon to fill each cup with a bottom layer of WheyChoco granola mix.
Add the low-fat yogurt in the cupcakes molds until they are full.
Finish with some extra WheyChoco and cocoa nibs on top for a nice bite.
Place the cupcake bowl in the freezer for at least two hours.
Now you are ready-to-throw your own FROYO WheyChoco cupcake party!
Enjoy it Love, Carolina