Desserts
Whey Choco Banana Icecream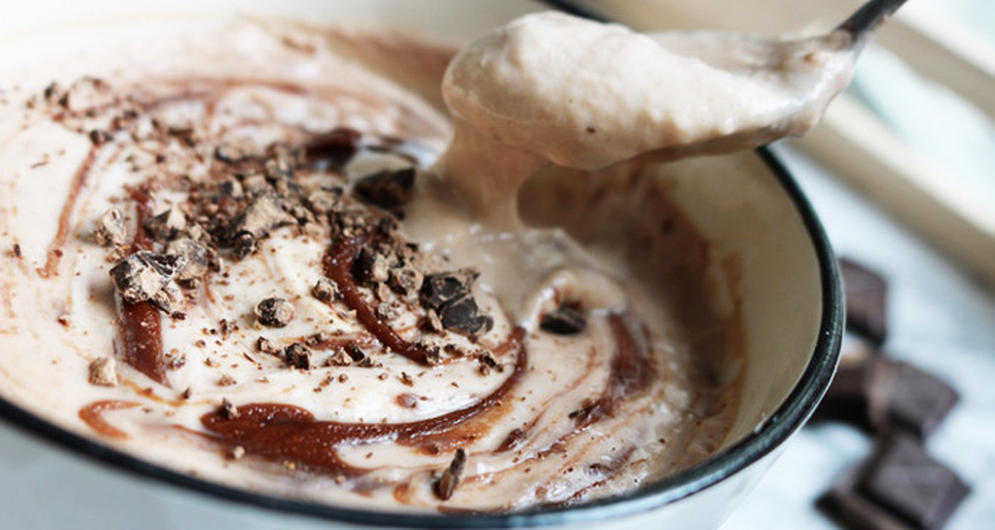 Directions
Summer is coming and we all know what that means… ICE CREAM TIME!
While a tasty Magnum almond is a real treat, it's probably a better idea to make your own ice cream. This is much healthier, so you can enjoy it extra often!
I will show you how you can make delicious yet healthy WheyChoco banana ice cream with 3 ingredients. Nutella is my ultimate favorite when it comes to ice cream flavors and now Body & Fit has made it possible to add the Nutella flavor to your diet without feeling guilty, called WheyChoco! Perfect Nutella taste, no added sugars and a lot of protein: me like!
Enjoy this delicious ice cream during your cooling off moment on a sunny day. Although you might feel a lot better taking a bite of this exotic treat on a cold, rainy day. It's worth a try, believe me! And don't forget to let me know what you think via #foodie_ness!
Preparation method
Peel the bananas and cut them into pieces. Put the banana pieces in a vacuum container and put it in the freezer for at least 2 hours (ideal is an entire night)
Put the banana pieces in a blender and add the low-fat quark and the WheyChoco. Blend the whole on the most powerful setting until it is smooth. Don't blend too long, or it will turn into a milkshake.
If you want, you can eat immediately. The texture is still quite soft. That is why I like to put the ice cream back in a container and put it in the freezer until the ice cream looks like it should (see photo!).
Want more fun recipes from Carolina? Then take a look at her Instagram , Facebook or website !