Lifestyle
PEOPLE OF BODY&FIT: JOEY JAQ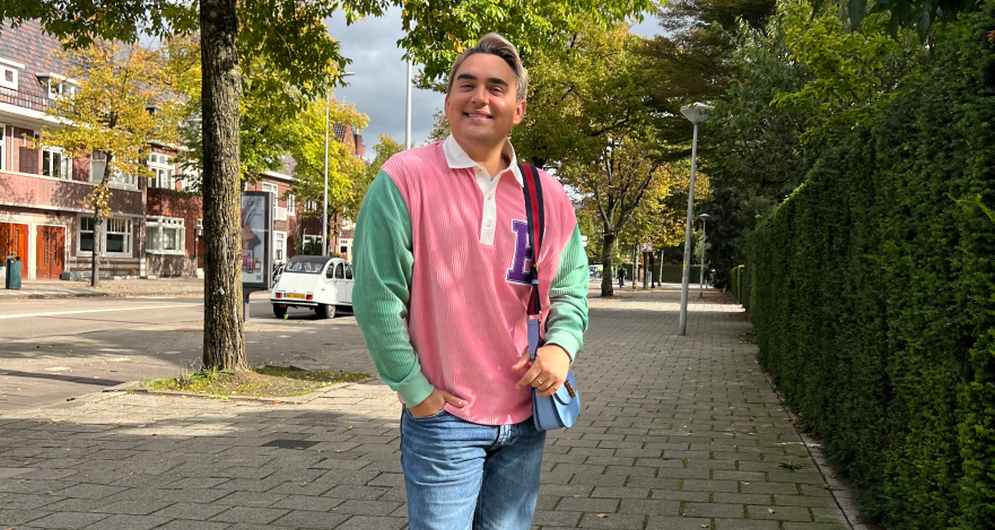 At Body&Fit, we're always looking to celebrate the inspiring stories of our fit-seeking community. After all, everyone has their own unique goals, bodies, and versions of what 'fit' means to them, yet we motivate each other to get out there and achieve our goals. For this special edition of People of Body&Fit, we got together with content creator and internet personality, Joey Jaq, to learn more about his unique fitness journey. From small-town Texas to the bright lights of NYC, Joey now lives his European dream in the Netherlands, where he's fast becoming a star. Although, no matter where life takes him, health, happiness and staying fabulous will always be number one. 
Early life and struggles with toxic masculinity
From the get-go, Joey was always a voice in the room. 
I was a super confident kid, super outgoing. I had lots of opinions and just this drive for life, to succeed, to be the best version of myself. I was always conscious of that. In my own way, I was also very hard-headed, which I think helped as a gay person growing up in Texas. It's hard there, and my stubbornness allowed me to say "I am who I am. You're not going to change me, and that's that". 
A passion for dancing and movement provided Joey with a release, where he was free to express himself in creative ways.   
I danced every single day. It was a huge part of my life. I was also a swimmer and a tennis player. I loved being active. I just wasn't such a big fan of group sports and the toxic masculinity that I often felt. So, I really tried to conserve and guard myself by sticking to singular sports.  
At age 18, it was time to leave his small Texas town, pack his bags, and pursue a career in musical theatre.  
Finding himself, and love, in the big apple
In New York City, everything changed. 
I was ready to take on the adventure. I wasn't scared. I moved all by myself. No apartment. I just said, "you know what, I'm doing it". In Texas, I never really knew anyone else who was gay, but when I moved to New York, I learned what it was to become a gay member of society. It was pretty incredible.  
Naturally, moving away from home had its fair share of challenges. For the first time, Joey had to fend for himself, earn his own money and navigate his way through big city life. He eventually earned his degree in musical theatre and began working as a performer. After a few years lighting up the stage, however, Joey realised that the world of show business wasn't quite everything he imagined it to be. 
As a more feminine performer than most, I was constantly being told that it wasn't going to work, that I needed to 'butch it up' and be more masculine. I was not about that life, and it was a big reason why I eventually left performing. 
Nevertheless, Joey had done it. He'd put himself out there, faced his obstacles head on and achieved everything he'd set out to achieve. Little did he expect to find love along the way.  
Embracing a new life in the Netherlands 
After meeting his partner, who's from the Netherlands, Joey spent 18 months in a long-distance relationship before crossing the pond to start a new life in Amsterdam. The Dutch way of life became a huge source of inspiration, and he began creating content around a year later. 
I took vlogging very seriously. In the beginning, not much happened. I grew a little on YouTube but it was super hard and very slow. So, after a year or so I started going hard on Instagram and within six months I was doing it full time.  
As a content creator, Joey shares all the things that strike him about the Dutch culture in hilarious short films. In three years, he amassed over 125,000 followers on Instagram and over 1 million likes on TikTok. There's certainly no sign of life slowing down.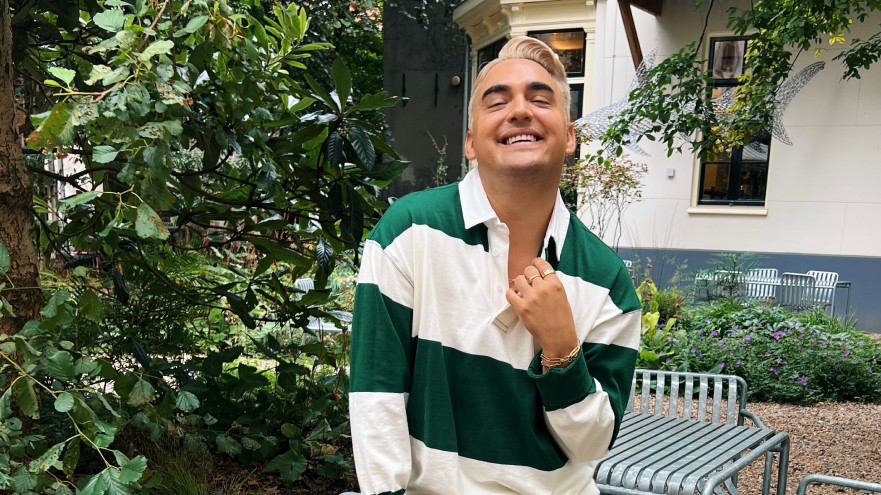 Finding a healthy work-life balance 
For Joey, finding time for self-care and maintaining a positive mindset has become more important than ever.  
I usually don't set an alarm, which is a huge win for me. I mean, it's literally my goal in life. I'll start the day with a smoothie or yogurt bowl and think about the content I'm going to create. I write down ideas in the moment, so I'll go over my list and plan what I'm going to shoot from there. I go live with the day's content at about 5:30pm and then I'm good to go for the evening. Of course, I'm sharing my life on Instagram, so in a way I'm always working, but I don't see it like that. 
I like to take group fitness classes around 2-3 times a week. I'm a religious indoor cyclist. It's something I do not just for my body but for my mind. I love the loud music. I love transcending. There's this point in my workout where I beat the bar I've set for myself and when I do that, I feel this rush. I enter a different space. I'm me but on a powerful level. It always makes me cry. I'm a big crier. Honestly, I think that's why I love it so much! 
A huge calorie counter during university, Joey now places importance on balance and recovering with the right supplements. 
I needed to be super skinny because of musical theatre. I've kind of let that go. I'm still aware of what I eat, and I definitely still take mental notes (that's never going to leave me), but I'm very free. My wine, my cheeses on the weekends, I'm definitely doing that. As long as I have a good balance with enough vegetables and not too many carbs, I'm feeling good within myself.  
I'm a big fan of collagen protein but I like to switch things up because I get tired of the same thing. So, I'll do a vegan protein vanilla chai or something like that every now and again. When I'm doing so much cardio, I need my protein otherwise I'll eat the whole cookie jar! I always make sure to take my daily vitamins, my echinacea supplements and my super greens smoothie.  
So, what does 'fit' ultimately mean to Joey? 
For me, fitness is not about the body. I think that's so cheesy, so old fashioned, so 1990s. Like c'mon *snaps fingers*, let's get with the programme! Fitness is about your mindset. Pushing yourself. Discovering the power that you have inside. Sure, working out is great for the body, but that's not the reason why I do it.  
You can follow Joey's life and fitness journey on Instagram, TikTok and YouTube. Don't forget to look out for more upcoming People of Body&Fit stories via our blog or social channels (@body&fit_official). It doesn't matter where you are on your journey, you can find all the advice and motivation you need to achieve your goals with Body&Fit and our diverse community of go-getters and fit seekers.