Desserts
PROTEIN TIRAMISU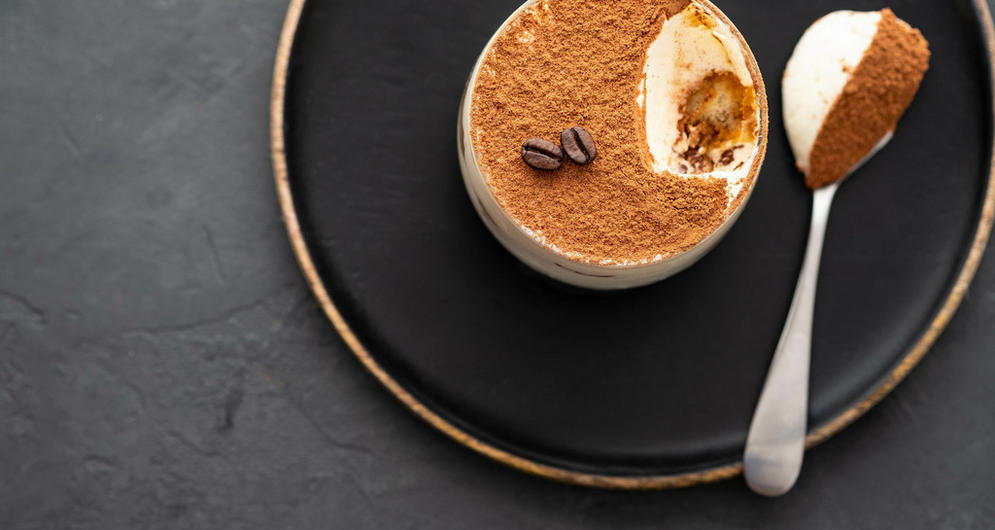 Directions
If you're a fan of Tiramisu, you'll love our high protein version. This recipe contains a shot of espresso, our sugar-free Natural Flavouring drops and a surprise ingredient: rice cakes. The result is a delicious, low-calorie twist on the classic Italian dessert. It's a perfect treat for breakfast, too!
In a bowl, mix the Whey Perfection with water and give it a good whisk until it's nice and smooth. Add the Natural Flavouring drops and 2 tablespoons of quark for a creamier texture (optional).

Pour a little bit of your mixture into a baking ramekin. Then, soak your rice cake in the hot espresso and layer it on top.

Keep adding the layers until you fill the ramekin and don't forget a sprinkle of cocoa powder to finish it off.
Watch us make this recipe on Instagram.