Desserts
Blueberry Protein Muffins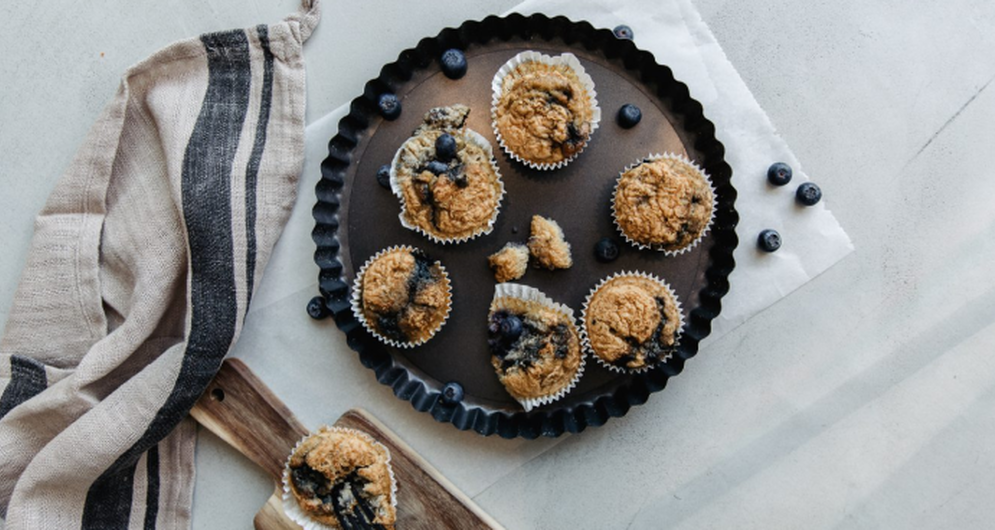 Directions
Meet the solution to all your muffin cravings. Our blueberry/protein recipe makes a healthy, delicious snack and you can adapt the recipe depending on the ingredients in your kitchen cupboard. We tried it with a combination of half almond flour and half Ultra Fine Oats.
1. Preheat your oven to 170 degrees
2. Mix the Ultra Fine Oats with the whey, baking powder, cinnamon and chia seeds
3. Cut the apple into small pieces and add it to your mixture
4. Place the egg whites, coconut oil and syrup in a separate bowl. Beat and add to the main mixture.
5. Carefully add the blueberries to the mixture
6. Divide the mixture into 12 muffin cases and bake for about 30 minutes