Drinks
Our 5 favourite summer mocktail recipes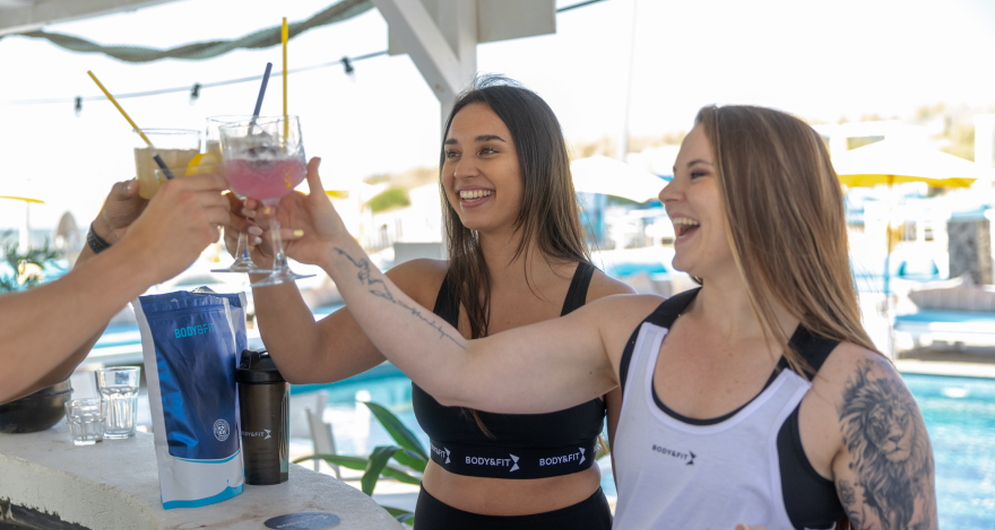 Directions
As soon as it starts to get hot, we all dream of sipping a nice cold cocktail as we relax on the terrace or chill by the pool. For many reasons, though, not all of us necessarily want to consume alcohol. Do healthy and guilt-free cocktails exist? Sure! Mocktails are more than just a few fruit juices mixed in a hurry with three ice cubes. They're a real sophisticated piece of work that go down a treat at any garden party or summer BBQ. We share our favourite mocktail recipes with you, to toast while taking care of your health this summer. All this, as always, with the Body&Fit touch.
Raspberry Mojito mocktail recipe
Usually made with rum, lime, mint and sparkling water, here's a slightly funkier version of this iconic cocktail and above all… it's alcohol free!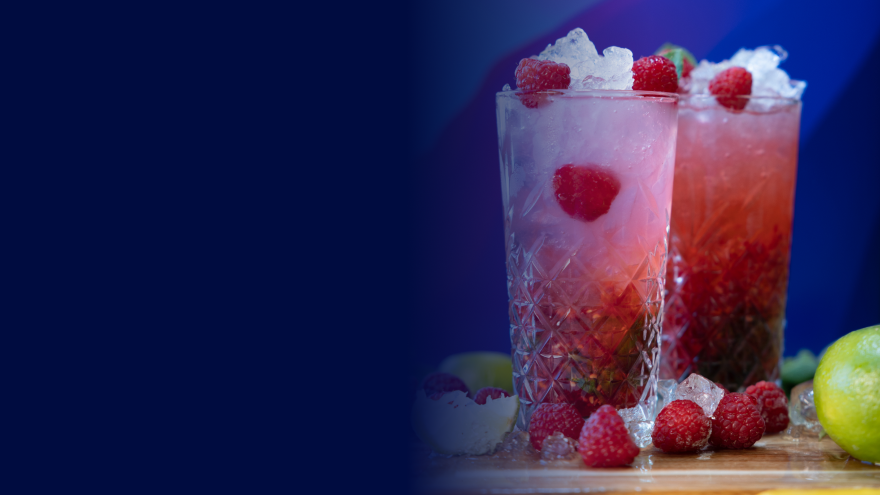 Preparation:
Step 1: Cut the lime into small pieces and put in a bowl.
Step 2: Add the mint leaves, raspberries and sugar on top. Keep a few raspberries aside for presentation.
Step 3: Muddle.
Step 4: Then add a few ice cubes, the remaining raspberries, a portion of Juicy Whey Raspberry Mojito flavour and top up with sparkling water.
Step 4: Mix well and enjoy!
Strawberry basil mocktail recipe
Easily mistaken for a raspberry mojito but take a sip and you'll experience something quite different. The strawberry basil mixture tastes like a fresh fruit salad while quenching our thirst in just the right way. This is one of the ideal mocktails for the summer.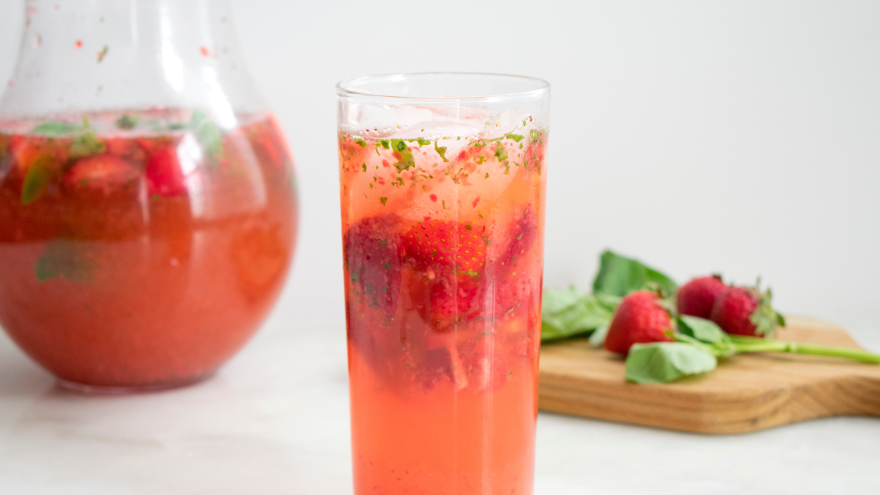 Preparation:
Step 1: Pour the lemon juice, cane sugar syrup, sparkling water, Natural Flavouring Strawberry and basil leaves in a shaker half-filled with ice cubes. Then shake it like you mean it.
Step 2: Strain through a bar strainer or sieve into a glass filled with ice cubes.
Step 3: Decorate by placing a strawberry on the rim of the glass and add a couple more fresh basil leaves.
Dark & ​​Stormy mocktail recipe
The Dark & ​​Stormy, or Jamaican Mule, is the Caribbean version of the Moscow Mule. Instead of vodka, a traditional dark & stormy uses rum. So, how do you make a non-alcoholic and healthier version? By swapping alcohol for fake rum and adding a dose of Juicy Whey.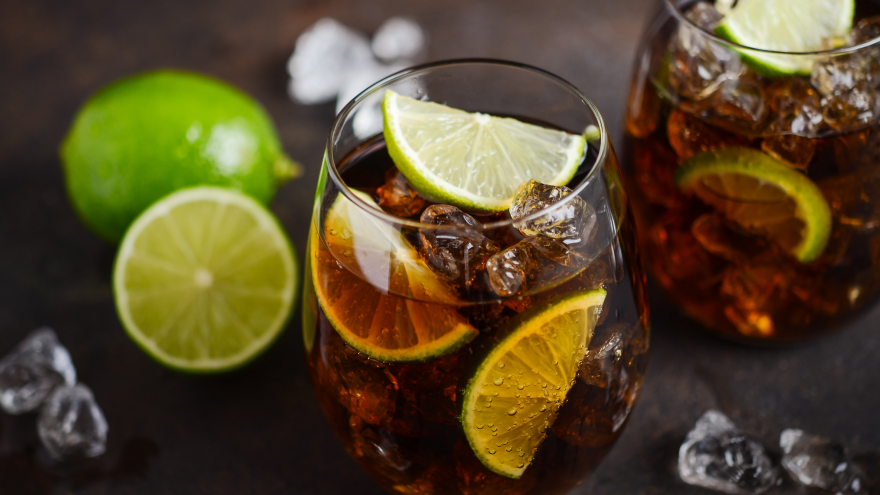 Preparation:
Step 1: In a copper cup (or any other cup) half-filled with crushed ice, pour the 5cl of fake rum then the 10cl of Ginger Beer.
Step 2: Cut half a lime and squeeze it to obtain 2 cl of juice. Add the lime juice to the cup.
Step 1: Add the agave syrup then the Juicy Whey.
Step 3: Stir vigorously and garnish with a slice of lime.
Caramel Apple mocktail recipe
A mocktail that also serves as a dessert? The dream! For this recipe, we were inspired by the delicious apple pies our grandmothers used to make to create an equally warm and tasty alcohol-free cocktail.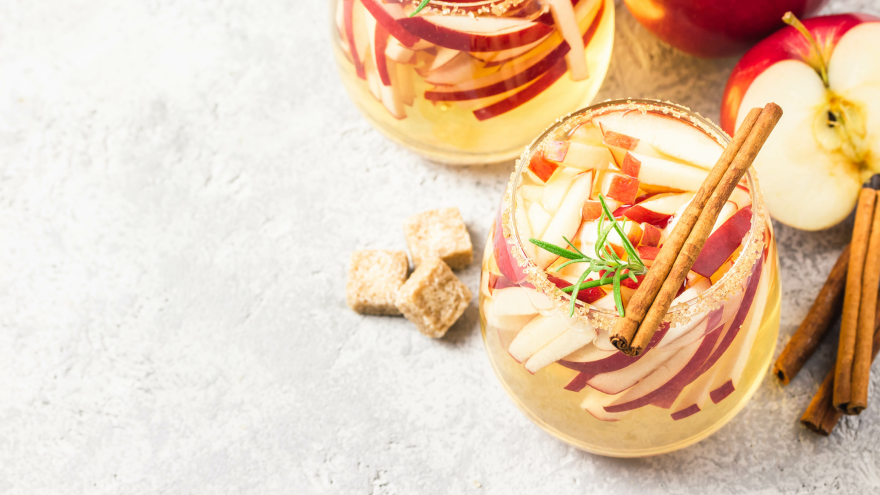 Preparation:
Step 1: Mix the apple juice with the caramel syrup and Natural Flavouring Caramel drops, then add the cinnamon.
Step 2: Cut the apple into thin slices and add a few to the mix. Add the rosemary sprigs and let sit for 20 minutes.
Step 3: After 20 minutes, pour in the sparkling water and stir.
Long Island mocktail recipe
The Long Island is known to be one of the most alcoholic cocktails (no less than 5 spirits in one and the same glass!). We wanted to take up the challenge of offering you a healthier version that's a lot less strong and just as tasty!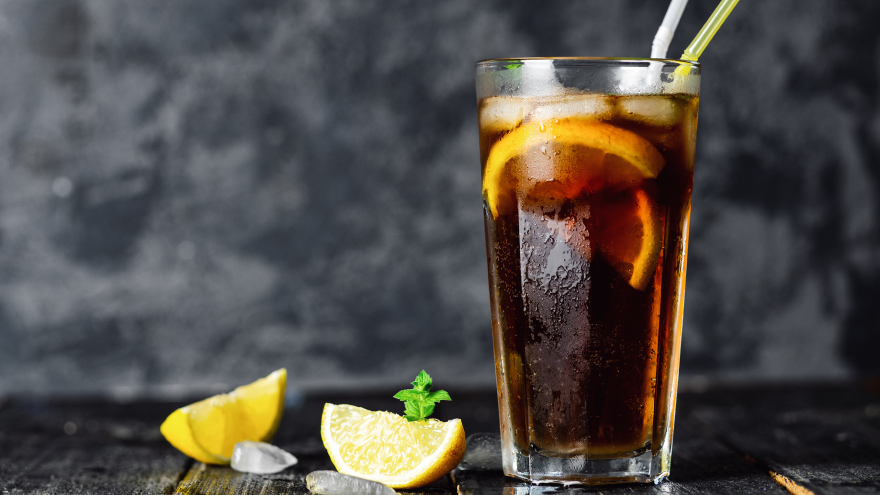 Preparation:
Step 1: Steep the black tea bag in boiling water for a few minutes.
Step 2: Discard the bag and allow the tea to cool.
Step 3: Once the tea has cooled, add the vinegar, ginger beer, lemon juice and Juicy Vegan Protein Iced Tea Peach flavour.
Step 4: Serve with ice cubes and a few mint leaves.
For whatever reason, cutting down on alcohol is never a bad idea. That's not to say you can't let go and have some fun this summer, although we hope we've given you some inspiration for enjoying your favourite drinks alcohol free. Keep an eye on @bodyandfit_official for even more recipes, advice and workouts alongside the latest Body&Fit product releases. Most of all, enjoy a fit, healthy and happy summer of '22!