Lunch
Lettuce wraps w/ mango & goat cheese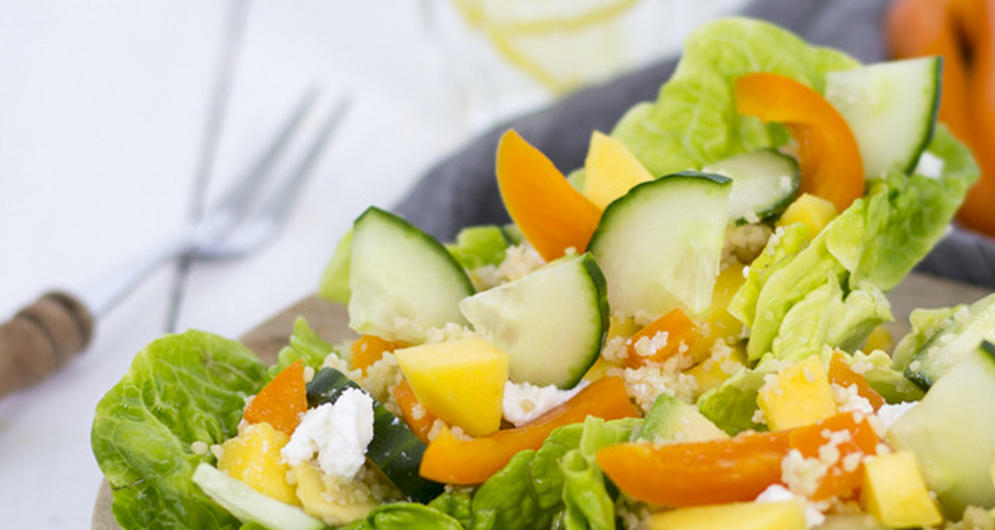 Directions
Are you looking for a nice light recipe? Or do you want to eat something different for lunch?
In no time you can cook up this fresh and healthy recipe to put on the table. Incredibly tasty lettuce wraps with mango and goat cheese. Ready in no time, nutritious and perfect for lunch or dinner. Are you on a low carb diet? Then omit the couscous and add extra vegetables. This way you have the ideal low carb wrap that fits perfectly into your diet.
Tip: Prefer a real wrap? Replace the lettuce leaves with Smart Wraps. These healthy wraps contain no less than 14 grams of protein and 45% less carbohydrates *!
Preparation method
Prepare the couscous according to the package.
Dice the mango, bell pepper, cucumber and avocado and place in a bowl.
Add the couscous and goat cheese and stir.
Arrange the little gem lettuce leaves as boats on a plate or cutting board.
Fill the leaves with the couscous salad.
Top it off with salt and pepper to taste.