Stay Healthy
Unroasted nuts in a diet?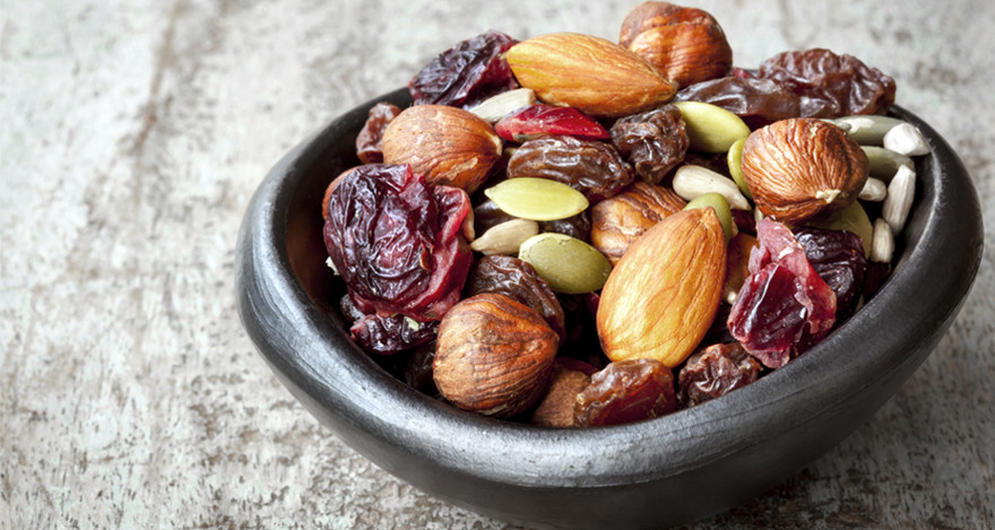 Unroasted nuts are very healthy. Due to roasting and frying, the nuts lose important nutrients and the saturated fat content is increased. For this reason, raw nuts are a much healthier choice!
The pure mixed nuts from Body & Fit are also unsalted and organic. Because the nuts are not roasted, they will be slightly softer than roasted nuts, but all important nutrients are retained!
Unroasted nuts are rich in healthy fats, proteins, vitamins and minerals. Left and right it is said that in a responsible diet it is better to avoid nuts, because of the high fat content. However, unroasted nuts are a source of unsaturated fats such as Omega-3 fatty acids. These are fats that contribute to your immune system, hormone system and the elasticity of your skin, among other things. Unroasted nuts also help lower your cholesterol levels.
The Body & Fit raw nut mix contains:
| | |
| --- | --- |
| Walnuts | Walnuts contain the most antioxidants of all nuts. This helps protect your body against free radicals. It has a high content of fat, but this is the good unsaturated fat that helps lower cholesterol. In addition, walnuts are good for bowel movements due to the high fiber content. |
| Brazil nuts | Brazil nuts are also rich in antioxidants. Mainly due to a high content of selenium. This makes toxins harmless in the body. Brazil nuts are also rich in magnesium, iron and calcium. |
| Brown and white almonds | Brown almonds contain a lot of vitamin E. Vitamin E contributes to a good resistance and is important in the production of red blood cells. In addition, vitamin E supports the recovery and maintenance of muscle tissues. White almonds are softer than brown almonds because they are blanched briefly. |
| Cashew nuts | Compared to other nuts, cashews contain less fat and more carbohydrates. In addition, they contain more selenium than other nuts. Selenium contributes to the harmlessness of toxins in the body. |
| Hazelnuts | Hazelnuts are high in omega 6, vitamin E and folic acid. This means that it is a supplier of the good fats and a strong antioxidant. Folic acid is important in the formation of healthy red blood cells. |

Daily amount of raw nuts
Take one handful of raw and unsalted nuts daily as a supplement to your diet. Keep the nuts tightly closed and in a dry place.
Variation tips for raw nuts
Nuts are a healthy choice. For example, you can eat them as a healthy snack, for breakfast in combination with yogurt, oatmeal and fresh fruit. In addition, it is also possible to use nuts in your shakes.
Grind 25 grams of raw nuts (for example in a blender) and add them to, for example, the Whey Perfection Chocolate Hazelnut Protein Shake. This not only makes your shake healthier, but also tastier!