Dinner
Cottage Cheese Quiche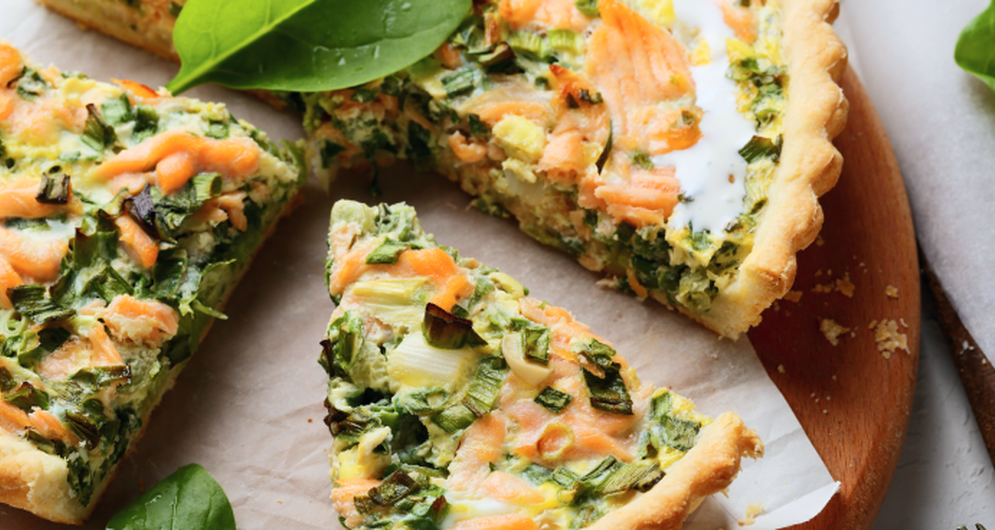 Directions
Hit your weight-management goals with this cottage cheese quiche: low-carb and packed with protein and vegetables.
1. Preheat your oven to 175 degrees.
2. Finely chop the garlic, red onion, spring onion and bell pepper. Cut the mushrooms into quarters.
3. Heat a tablespoon of coconut oil in the pan. First add the mushrooms, then fry the garlic, red onion, spring onion and red bell pepper for a few minutes. Set the mixture to one side.
4. Next, fry the spinach in the same pan until it's wilted.
5. Beat the eggs in a mixing bowl. Add the cottage cheese, garlic, red onion and spring onion, mushrooms and spinach and mix well. Add freshly ground salt and pepper to taste.
6. Grease an oven dish or springform pan with a little coconut oil and pour the mixture in.
7. Bake the quiche for about 45 minutes until the eggs are well cooked. Optional: Serve with a green salad.
Tip: Switch it up with different vegetables and herbs