Dinner
Stuffed Peppers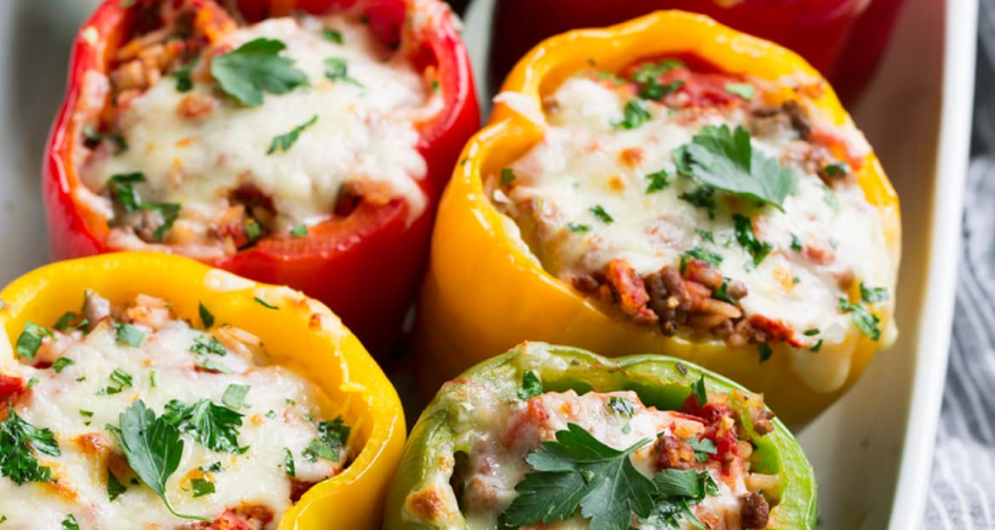 Directions
Stuck for inspiration for tonight's dinner? Then try this quick, easy and delicious recipe. The sweet and savory flavours are the perfect mid-week meal when you want something speedy, without compromising on flavour.
1. Preheat the oven to 175 degrees. Cut the bell pepper in half lengthwise and scoop out the seeds. Grease an oven-safe dish with a little coconut oil.
2. Fry the minced meat in a pan together with the onion and garlic. Add the mushrooms, courgette and tomatoes and fry until done. Season with herbs, salt and pepper.
3. Divide the minced meat mixture over the bell pepper halves and sprinkle with cheese.
4. Bake the bell pepper in the oven for about 20 minutes until tender and soft.
5. Optional: Serve with a green salad.