Stay Healthy
The benefits of nuts and peanuts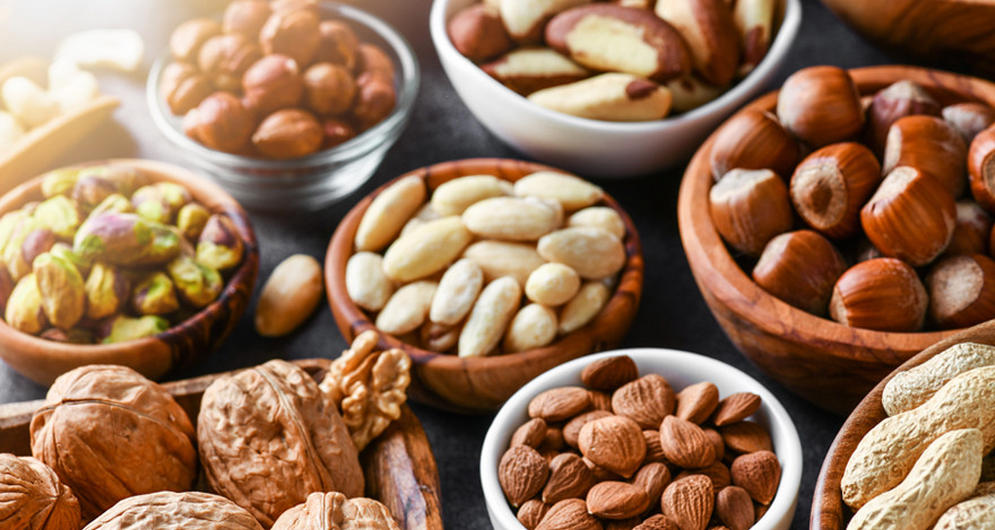 In popular speech, peanuts are often referred to as nuts, or vice versa. Yet there is indeed a difference between the two. Peanuts are legumes and ripen underground. Nuts, on the other hand, grow on trees. What they do have in common is that both can have a positive impact on health. Below you can read the main benefits of eating nuts and peanuts!
Rich in vitamins and minerals
Nuts and peanuts contain many vitamins and minerals such as calcium, magnesium, iron and vitamin B. Vitamins and minerals play a major role in various regulatory processes of the body and are essential for good health and normal development.
Rich in unsaturated fats
Unsaturated fats are part of a healthy diet. They influence the cholesterol level in a positive way, because the 'bad' LDL cholesterol is lowered. LDL cholesterol is not good for the blood vessels, among other things. By replacing saturated fats with unsaturated fats, you reduce the risk of cardiovascular disease. Also for unsaturated fats, as with almost all foods, the following applies: consume in moderation. About 25 grams of unsaturated fat is the upper limit for the daily amount.
Rich in proteins
In addition to vitamins, minerals and unsaturated fats, nuts and peanuts also contain a lot of protein. As you may know by now, proteins contribute to muscle recovery and give a satiated feeling. A healthy reference intake for non-athletes is 1 gram of protein per kilogram of body weight per day. For (fanatic) athletes this is approximately 1.5 to 2 grams of protein per kilogram of body weight per day.
Unroasted and unsalted
Nuts and peanuts are available in various preparations. The nutritional values ​​change during roasting. Unroasted nuts and peanuts contain the healthiest nutrients. Of course we also advise you to consume unsalted nuts and peanuts, due to the fact that salt has a negative effect on your health. For example, salt intake increases the risk of high blood pressure. The Body & Fit Superfoods range has something for everyone. All peanuts and nuts are unroasted and unsalted. For example, you can choose Pure Almonds Brown , Pure Cashew nuts , Pure Hazelnuts or Pure Brazil nuts, but the range of nut mix is ​​also large. High Protein Nut Mix , Pure Nut Mix and Sport Powermix are nutritious and delicious mixes.