Smoothies
Pre-workout Smoothie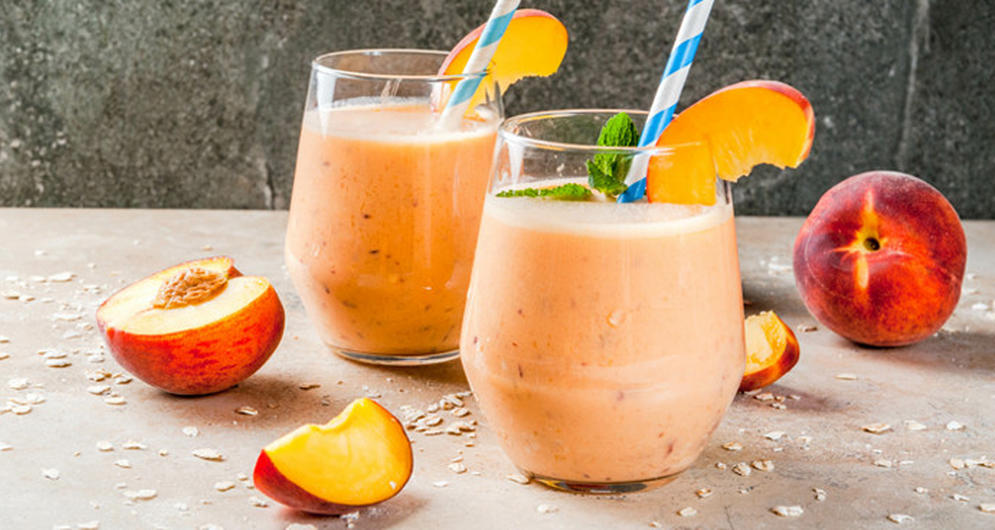 Directions
Not much of a fan of the standard pre-workouts or do you just want to try something different? Whether you're going to hit the gym or pull out your best moves at a festival, get ready with this ultimate power smoothie!
Tip: ice cubes are a delicious and fresh addition, especially on a hot day. If your blender can handle it, of course! The other ingredients are less heavy, both for your blender and for you.
Grab all the ingredients and experience this great combination for yourself!
Preparation method:
Gather the ingredients and supplies.
Pit the peaches and cut them into pieces.
Mix all your ingredients in the blender and voilà: your pre-workout smoothie is ready. Super easy right?!