Fitness
How to stay upbeat during lockdown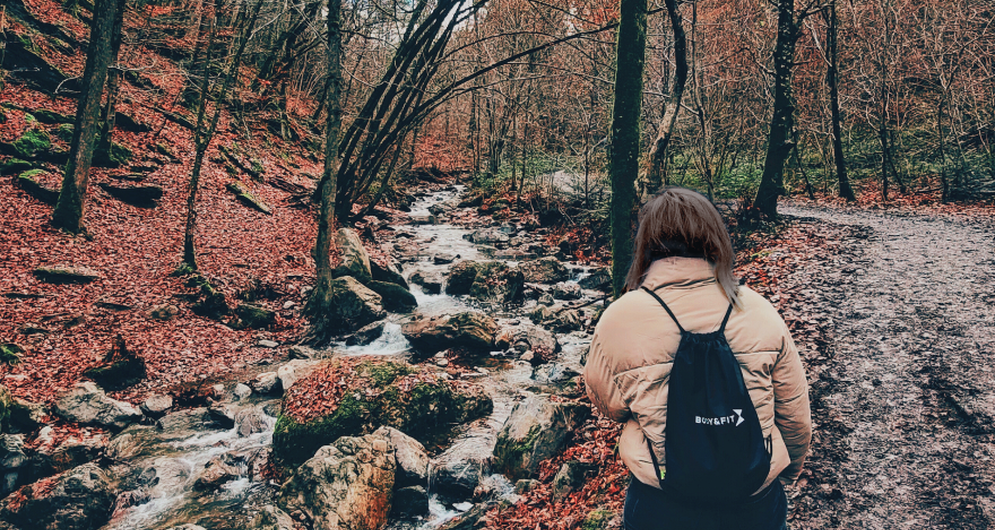 Depending on where you are in the world right now, chances are you're dealing with some form of lockdown or COVID measures affecting the way you live, work and exercise. Maybe you can't attend your regular group class, your PT is self-isolating, or your gym is closed completely. We understand it's not an ideal situation, but this isn't the first lockdown, and it might not be the last. From experience, however, we know that it is still possible to power through and keep working towards our health & fitness goals. It can even be the perfect time to get started on them! So, read on for our top tips on how to stay fit, healthy, and motivated when a lockdown strikes.

Tip #1: Keep up your usual workout routine

It may not be possible to stick to the exact same exercises you did before but try to keep up your fitness routine as much as possible. Do your best to work out on the same days and times. Not only is it easier to keep going through lockdown on a schedule you're used to, but it'll be easier to pick up your regular gym/sports routine once things open up again. If you're just starting out, work on a new routine with strong habits set in place. Sure, this is easier said than done, but what if we told you that you could stop relying on willpower to build habits and instead let your brain take over? Read all about it in Body&Fit brand ambassador Shelly's guide to building great habits.

Tip #2: Seek out some fitness allies

Not working out in your usual habitat is a real bummer, but you're not the only one. There are lots of people out there going through the same things you are. Why not look for a chat group, or start one yourself, where you can share tips, stories, and keep each other accountable?

Tip #3: Work out in the great outdoors

The fact that you may not be able to go to your regular gym doesn't mean you have to do all your workouts inside. Running, cycling, swimming, hiking, inline skating, Pilates, frisbeeing... There are so many cool sports you can do perfectly outdoors. Yes, even in winter. Just layer up with gear from the Body&Fit clothing line, get out there and start moving. There's no better feeling in the world than heating up your own body by being active.

Tip #4: Continue taking your supplements

We already talked about sticking to your fitness routine, although sticking to your nutrition routine is just as important. Maybe you feel like you're not 'seriously' working out from home, but that's not true. It's always possible to make progress (even if you do need to get creative with your home workout equipment), and for that, nutrition is key. As always, a varied and balanced diet together with a healthy lifestyle is essential, but if you feel like supplementing, here are a few of our favourites that are ideal for all levels:
Tip #5: Grab some equipment and get creative

You can go a long way with just a few simple accessories. Here are some of our top picks together with our favourite exercises you can perform with them at home:
Even without equipment, you can still do bodyweight exercises (now is the time to break that push up PR!). Alternatively, you can get creative. Try filling up some bottles with water and use them as dumbbells to get a pump on, or sling a backpack filled with books over your shoulder to take your at-home squats to the next level.

Tip #6: Enjoy your extra time

The good thing about working out from home is that you'll save time travelling to and from your gym. Also, you won't have to wait for someone else to finish their set on the bench, squat rack, or treadmill when you're there. This time adds up, so enjoy it in your own way, even if it's only 30 minutes. Maybe you want to learn more about sports nutrition, take up a new hobby (we've heard puzzle-ing isn't as boring as it sounds), or... do you want to practise some healthy new recipes in the kitchen? Whatever it may be, accepting the situation you're in can help you make the best out of it.

We hope these tips give you some useful tools and inspiration to get through your lockdown without losing track of your goals. You can find even more recipes, workouts, and motivational content over on our Instagram account @bodyandfit_official, including our special home workout guide. If you're looking for exercises for specific muscle groups, you can find home exercises for legs and butt, back muscles, shoulders, chest muscles, and abs to show off all your hard work when life is finally back to normal again. Until then, stay positive and just keep moving!