Stay Healthy
THE ATTITUDE TO FACE EVERY GAME: LOTTE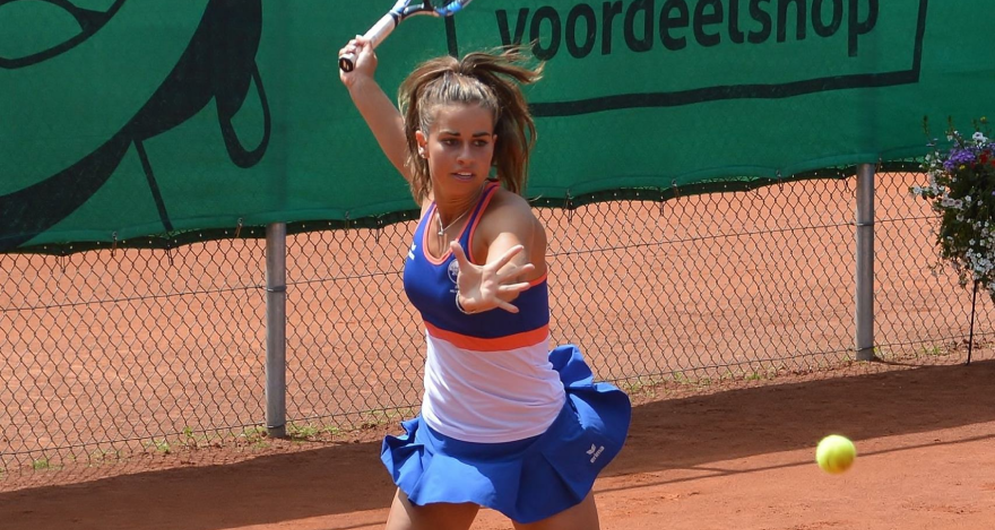 I used to be pretty insecure about my athletic body. I have been playing tennis at top level from a young age, and I put an awful lot of hours into training, so I quickly got a more 'muscular' body.
More than most girls.
For example, I was on the tennis court for 20 hours a week. This meant that I gained more muscular shoulders and visible lines on my stomach. Of course — all my friends didn't have that.
Something that used to be insecurity was that I looked different, in terms of physique. Now, this is something I am really proud of. My muscular look really fits me. This is who I am as a person: a sporty ambitious woman. Now I am proud of my athletic body and it is always something I will embrace. Also thanks to the society in which we now live, it's a bit easier to be proud of this: we are starting to live in a world in which we respect every woman in whatever size or shape.
Now I only see the benefits from having such an athletic body, because sports are good for me, I master everything quickly and I don't have to do much to keep my body in good shape.
Sports remains my passion and that is why I always stay active. Currently, I do a lot of running and strength training.
Because I love new challenges, I want to run a half marathon as soon as possible — but the right nutritional supplements are super important for this and that is why I am proud to work alongside Body&Fit.
I love the products and it helps me to get the best out of every workout — and recover optimally! My favourite products are the Whey Perfection (White Chocolate) that I take after every strength workout and the Crunchy Smart Bar (Peanut Chocolate) that I often take as a snack. Both are full of protein and that is exactly what I need for my muscle recovery and its instant energy!