Build Muscle
Five Tips For Bigger Arms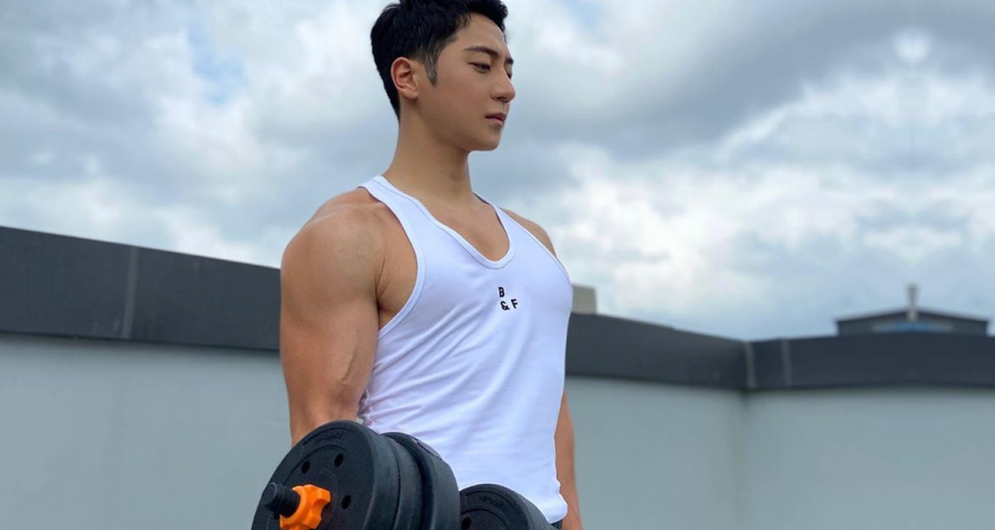 Who doesn't want larger arms? They're considered the most potent sign of physical strength and we've got five tips to get your arms closer to the fabled 50cm limit.
1. UPPER ARM MUSCLES RESPOND TO HEAVY EXERTION
Like any muscle, biceps and triceps are made of type I and type II muscle fibres and respond to heavy exertion – think six to ten repetitions. This targets the type II muscle fibres which are mainly responsible for the growth of muscle mass. The smaller type I muscle fibres play a big role in endurance and also need attention, but to a lesser extent. Compound exercises like barbell row and bench press and heavy curls such as the barbell curl intensively stimulate the biceps and triceps.
2. SCHEDULE AN INDIVIDUAL ARM WORKOUT
Often the biceps are trained at the same time as the back muscles. The triceps (the three-headed muscle at the back of your upper arm) are usually combined with training the chest muscles. In principle there's nothing wrong with this, but the isolated training of the arms in these cases happens at the end of the training session when your energy reserves are at their lowest. If you want to give the muscles maximum stimulation, try individual arm training too.
3. TRICEPS > BICEPS
The triceps consist of three ('tri') muscle heads and the biceps 'only' of two ('bi'). This means that the triceps have a greater volume compared to the biceps and so cover a greater part of your arms. So if you want large arms, prioritize triceps training.
4. DON'T FORGET THE FOREARMS
The m. Brachioradialius (the fancy name for arm-radius muscle) runs over your elbow joint and forearm and is partly responsible for flexion (bending) of the arm, as well as playing a major role in grip strength. Apart from the physical reasons, strengthening the forearms will keep the arms in proportion aesthetically. Train forearm muscles at low intensity, with low weight and relatively many repetitions. This is because they can quickly become overloaded if you train them too hard or too often. Good exercises are any that use a pronounced grip such as wrist and hammer curls.
4. SUPERSETS AND DROP SETS SPEED THINGS UP
If you want to intensively stimulate the biceps and triceps in a short time, opt for supersets. These are two exercises performed immediately after each other, for example the barbell curl for biceps and the tricep pushdown for triceps. You can also combine two exercises for the same muscle group, such as the barbell curl and hammer curl for biceps.
Dropsets are also a good way to quickly stimulate a muscle group. This involves doing several sets in quick succession. Every set you go to muscle failure (that just means when you can't perform another rep), after which you lower the weight and go to muscle failure again. Repeat this three to four times. Be aware that both these intensification techniques are very stressful for the muscle group and the joints. To avoid overload don't do them more than once a week.