Stay Healthy
How to eat healthy while on holiday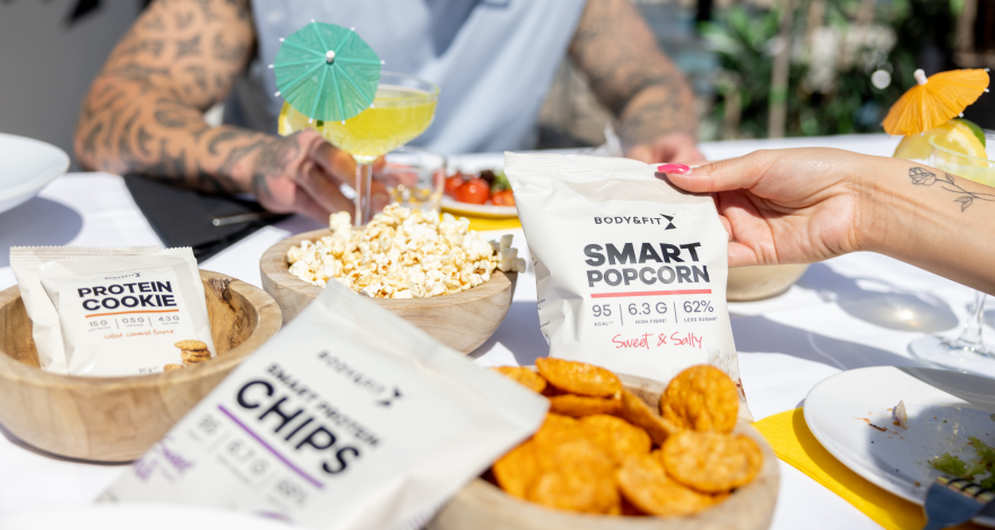 You've put in all that hard work to look and feel your best for the summer. Your exercise routine is in full swing, you're eating right, and you're all set for a holiday in the sun. As it draws closer, you might find yourself wondering how you're going to continue eating healthy while enjoying your time away. If this sounds like you, then check out these helpful tips:
1. Stick to the same eating schedule as at home
On holiday, you're quickly inclined to eat at different times than usual. We don't always make it down for the hotel breakfast, for example (sometimes, the sleep is just too good!), so we end up going for a late, elaborate brunch. A simple tip is to stick to the three main meals. This way, the basics stay in place and there is enough space in between for a tasty snack or a refreshing ice cream on the beach.
2. Be prepared for active days out
When you're somewhere new, there's nothing better than heading out and exploring your surroundings. Maybe you'll discover a quaint village, a deserted spot on the beach or a nice walking route. On spontaneous days like this, it never hurts to have a protein bar at hand. They're an ideal snack to curb hunger and help repair your muscles after a day of strolling. If your destination is especially hot, our Clean Protein Bar is a great choice as there's no chocolate, so you won't have to worry about it melting in your pocket or bag.
3. Don't snack from the minibar
Aside from being expensive, the snacks that are often found in hotel minibars are no good if you're trying to eat healthy on holiday. The minibar itself, however, can come in particularly handy. In a small fridge, you can perfectly store some of your own food or drinks so that you're not hungry in your hotel room. Our Smart Chocolate, High Protein Iced Coffee and Vegan Protein Drink are perfect options that are small enough to fit inside. Not staying in a hotel? Lots of hostels or Airbnb's come with fridge or even a whole kitchen. If you're going camping, then just make sure you have a top-notch cool box!
4. Don't forget your supplements
If you take certain supplements at home, think about whether you want to use them on holiday. Your creatine supply, for example, will slowly decrease when you stop taking it, so you may want to consider bringing some Creapure® Creatine along with you. Even if you're not planning on exercising, it's worth considering. For all your vitamins, minerals and/or medications, this handy Pillbox will help you keep everything organised. At sunny destinations, you can usually leave your vitamin D at home, since the sun will probably stimulate your skin enough to make it itself. The recommended dietary allowance (RDA) for vitamin D is between 600 IU and 800 IU daily depending on age, so it won't take long before you'll need to break out the sun screen!
5. Try to stay in that holiday mindset
As we said, it's especially important to keep doing what makes you feel good. If you find yourself slipping up, then simply adjust your expectations so that you don't get frustrated and stop enjoying your holiday. No matter how well you can prepare, situations will occasionally arise that you did not foresee. Embrace them and enjoy!
The most important thing is to enjoy your holiday to the max. If you want to let go of your health & fitness routine, live it up for a week and pick things up when you get back home — that's fine. It's all about doing what makes you feel good. Plus, we'll be right here waiting with even more advice and inspiration for the rest of the summer. Don't forget to share your best holiday photos via @body&fit_official and motivate us all to get out there and move together!
#LETSMOVETOGETHER