Stay Healthy
6 unique destinations for an active holiday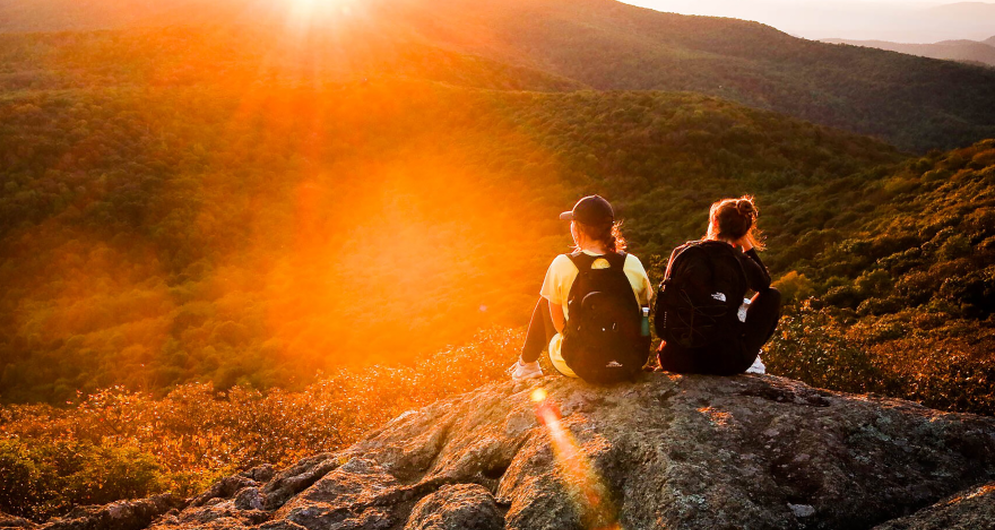 As summer comes around, it's time for many of us to start planning our next big adventure. It's easier than it has been for a long time to step outside our comfort zones, go somewhere different and try out some new sports and activities. So, here's our top 6 unique places to visit for an active holiday, so you can keep that fitness momentum going while making it a fun-filled summer to remember.
Hiking in the Lake District, UK
The UK's Lake District is a dream location for active families and outdoor enthusiasts, offering mountainous hiking and cycling trails, peaceful walks through picturesque villages and an array of great camping spots. You can easily burn 50 calories per kilometre of walking here, and with the stunning countryside landscapes at every turn, it certainly beats the treadmill. A UNESCO World Heritage Site, the Lake District is home to the highest mountain in England, which you can climb from Borrowdale, Wasdale and Langdale if you're up for the challenge. You can also find a range of cool bouldering spots. The most well-known, Badger Rock, has over thirty routes of varying difficulty, so it's a great place to go if it's your first time bouldering outside of the gym. Remember to pack some on-the-go snacks for your hiking holiday. You can't go wrong with a selection of Body&Fit Smart Bars, a bag of Smart Chips and a Vegan Protein Drink.
Surfing in Agadir, Morocco
You wouldn't necessarily think of Morocco as a hot spot for surfing, yet the city of Agadir, on the country's southern coast, is a surfer's paradise. The local appeal is mostly for beginners, although if you're a seasoned wave catcher, you'll want to head north of the city to Taghazout — a genuine surf mecca. As fun as surfing is, it's also a real full-body workout. Paddling out demands a lot from your shoulder and back muscles, and you'll be using your chest muscles and triceps when you pop up on your surfboard. Of course, your legs and core provide stability as you ride into shore. When it's time to move inland, check out the Atlas Mountains for some incredible hiking, or grab yourself an ATV and ride across the dunes on the edge of the Sahara Desert. It gets hot out there, so you'd rather not bring snacks that can melt. Go for a Body&Fit Clean Protein Bar, which comes without a chocolate layer, but with 20g of protein to support the recovery of muscles after those long, active days.
Cycling in the Balkans
Thankfully, the war-torn days of Balkan countries are long gone, and we're invited to visit the rugged valleys, historic settlements and hidden bays of Croatia, Montenegro and Bosnia & Herzegovina. The serene mountains, charming villages and ancient cities are still relatively untouched by tourists and if you ask us, there's no better way to explore them than by bike. Cycling is a great workout because it doesn't ask as much of your joints as hiking or running does. Plus, you can burn up to 500 calories per hour, especially in the challenging landscapes of the Balkans. There are plenty of companies offering guided tours in Europe, like this one from Roar Adventures, which takes you from the town of Trebinje in Bosnia & Herzegovina across scenic flats and challenging climbs to the coastal town of Kotor in Montenegro. You'll need reasonable fitness levels, yet you'll have lots of time to relax and enjoy the stunning locations along the way. Alternatively, you can plan your own trip and go at your own pace. In which case, don't forget to bring along some Rocket Fuel Energy Bars for a tasty on the go boost.
Yoga retreat in India
A dream destination for yoga lovers, India has an enormous number of retreats, ashrams and shalas for all levels of ability and intensity. Don't expect too much of the physical yoga poses and flows we're used to in the West. The yoga here places greater emphasis on meditation, cleansing and breathing techniques as well as philosophy teachings and community service (karma yoga). That being said, you will find trendy places catering to the modern yogi, complete with Wi-Fi, world-class teachers and a pool for even more relaxation. Regions such as Uttarakhand, Goa and Karnataka offer some of the most renowned retreats. Our innovative Zen Duo capsules are a must to bring along on trips like this. They include rhodiola and saffron, but also vitamins C, B6 and biotin to support normal psychological functioning.
Windsurfing in the Netherlands
The Netherlands is great for water sports like windsurfing and kitesurfing thanks to its strong winds and long, flat beaches. On the island of Terschelling, the wind blows hard, so if you're a beginner it's probably best to book some lessons from one of the many schools found in the local towns. Other popular locations include Workum, Groote Keeten and Callantsoog. If you're heading there in high season, hit the beaches of Zeeland, where there is ample space for adrenaline junkies to fly across the waves.
Skateboarding in Barcelona, Spain
Aside from its unique architecture, amazing food and laid-back culture, Barcelona is widely regarded as one of the best skateboarding cities in Europe. Every year, skaters flock to the iconic MACBA museum to skate the famous 'big four' stair set and soak in the vibes. You'll find a mix of pros and beginners here, trying to land tricks and push their boundaries, so there's no need to feel intimidated if you're new to the sport. If it's a little too busy there, head to the Parallel or Universitat street spots, or familiarise yourself with the beach side bowls of the Marbella Skate Park. Alternatively, you can explore this beautiful skate-friendly city to find your own hidden gem, before hitting the beach to rest up and enjoy the sun. Skateboarding can take a lot out of you, so remember to stay hydrated and replenish your body with water and electrolyte drinks, like our Isotonic Sports Drink. Our Juicy Whey Isolate is also a wonderfully refreshing drink containing 19-21 grams of protein to support your muscles recovery after a day on the board.
Are you jetting off to one of these active holiday destinations or have you discovered another gem of your own? If so, share it with us via @bodyandfit_official and help us inspire our community to stay fit, healthy and happy during the summer of '22.
#LETSMOVETOGETHER