Improve Endurance
8 mistakes to avoid while running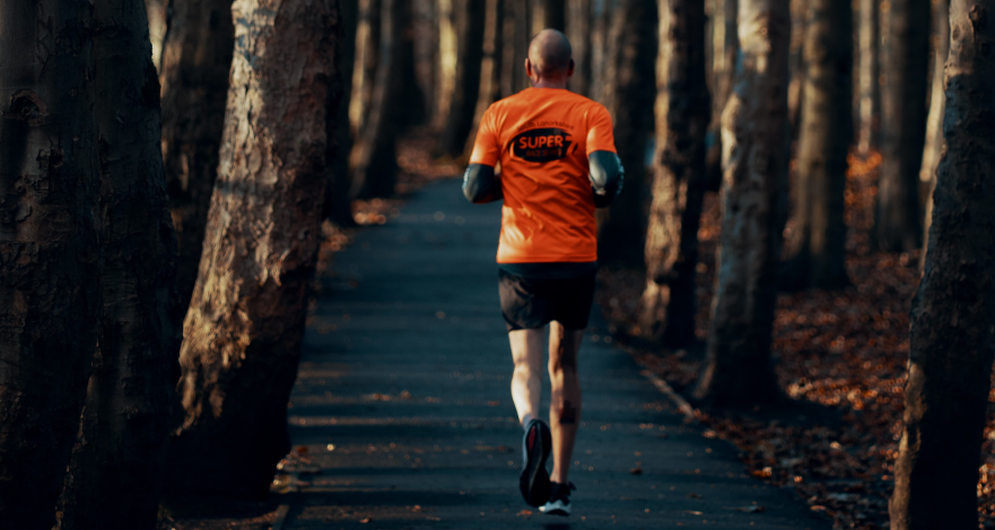 If you love running, you'll know there's no better feeling than reaching your first 5k, beating your personal bests and pushing yourself to go that extra mile. Once you've experienced that runner's high, it's hard to stop yourself from getting back out there to achieve the next goal. So, to stay in the best shape possible, try to avoid these 8 common mistakes made by runners.  
1. RUNNING TOO FAR, TOO FAST

 
We often think that covering as many miles as fast as we can is the best way to build stamina. Is this the most sensible way to run? Not exactly. If you push yourself harder than your body is used to, you can easily end up with unnecessary injuries. It's a slow and steady race. Try to recognise what your body can handle and build your distance over time. 
2. NOT TAILORING YOUR NUTRITION FOR RUNNING
When you're fanatical about running (or any other sport), it's important to take note of the things you eat. This doesn't mean you need to change your diet completely, but making sure you're getting enough protein, carbohydrates, vitamins and minerals can really help. A high-protein meal or shake after a hard run, for example, supports the growth and recovery of your muscles.  
Acknowledging your intake of protein, carbohydrates, vitamins and minerals can help you perform at your best. 
When it comes to eating before training, it's really a matter of trial and error. Many runners prefer to eat an hour or two before training. Others wait until after. It's all about what works for you. 
Tip: Our Body&Fit Rocket Fuel Energy Bar and Applied Nutrition's Velocity Fuel Sprint Gel are perfect to take right before or during exercise for an extra boost when you need it most.   
3. NOT PAYING ATTENTION TO CORE STABILITY

 
Your core is the foundation of your body. The abs, back, glutes and external oblique (side abs) play a huge role in motion and stability. A strong core helps develop a better and more efficient running technique, and with that, you're less likely to suffer from injuries and ailments.    
4. DOING THE SAME THING EVERY TIME

 
If you're running the same laps or routes at the same speed and intensity, at some point, your body will get used to it and you'll experience little progress. Try to mix up your training — interval, HIIT, hill runs, sprints. You'll see more of an upward trend in your training and conditioning. It'll help keep running exciting, too!    
5. TRAINING WHEN YOU'RE SICK

 
When we're so set on getting to that next level, we might try to push through the occasional cold or fever. This, however, can backfire and lead to further unnecessary illnesses. A good rule of thumb is to avoid running when you're experiencing symptoms below the neck. If you have a runny nose, an earache or a sore throat, a gentle run can't hurt. Although, it's always best to adjust your workout to how you feel.    
Check out our blog to learn more about exercise during a cold or the flu.  
6. PUSHING THROUGH ACHES AND PAINS

 
Let's say you're suffering from an ingrown toenail. Annoying, but no reason to stop running, you might think. So, you continue training. Soon, your toe feels a bit painful, so you start running differently. As a result, you put more strain your ankle. If you're still not giving in, you can expect your muscles to become overloaded, eventually leaving you on the couch for a longer period of time.   
A minor injury such as an ingrown toenail may not seem like the end of the world, but if you rest as soon as it starts, you can avoid even bigger problems in the future. 
7. DON'T WARM UP

 
You may only have half an hour to get in your morning run, but you should always make time to warm up. Even five minutes of static and dynamic stretching can prepare your muscles for intensive exercise and reduce the chances of injury.    
8. NOT SLEEPING ENOUGH

 
Do not underestimate the power of a good night's sleep. Especially after a hard run, your body needs proper rest to recharge and repair muscle damage. Getting those all-important 7 hours will ensure you're as fit as a fiddle the next day.  
What training mistakes have you made? Let us know @bodyandfit_official and help our community get the most out of their training.