Lifestyle
People of Body&Fit: Michelle de Jong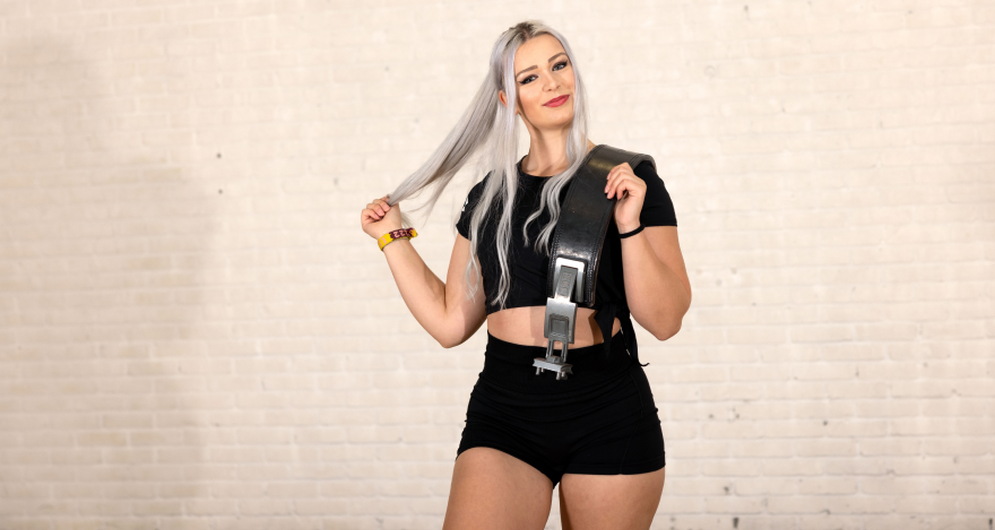 Everyone has their own goals, bodies and ideas of what 'fit' means to them, which is what our People of Body&Fit series is all about. In this edition, we catch up with Dutch powerlifter and coach, Michelle de Jong. At seventeen, Michelle developed a functional neurological disorder, a condition that affects movement and can lead to symptoms like spasms, chronic tiredness and blackouts. We spoke about these initial challenges and more in our first People of Body&Fit with Michelle de Jong, although a lot has happened since then. So, we sat down with one of the strongest women in the Netherlands once again to hear how things were going.   
Body&Fit: Hey Michelle, it's so nice to speak to you again. Just after our previous interview, in late 2021, you suffered a major setback with your neurological disorder. What happened?  
Michelle: "In December 2021, I suffered a relapse and spent another six months recovering and rebuilding. For the first few months, I was pretty much just lying in bed. I needed lots of rest and literally all stimuli, like lights and sounds, were too much for me. I slept 13 to 14 hours a day. The relapse happened because I was overstimulated for an extended period. I was doing too much without being able to get enough rest. It all manifested itself physically — non-epileptic seizures, loss of strength in my legs. My brain basically stopped working."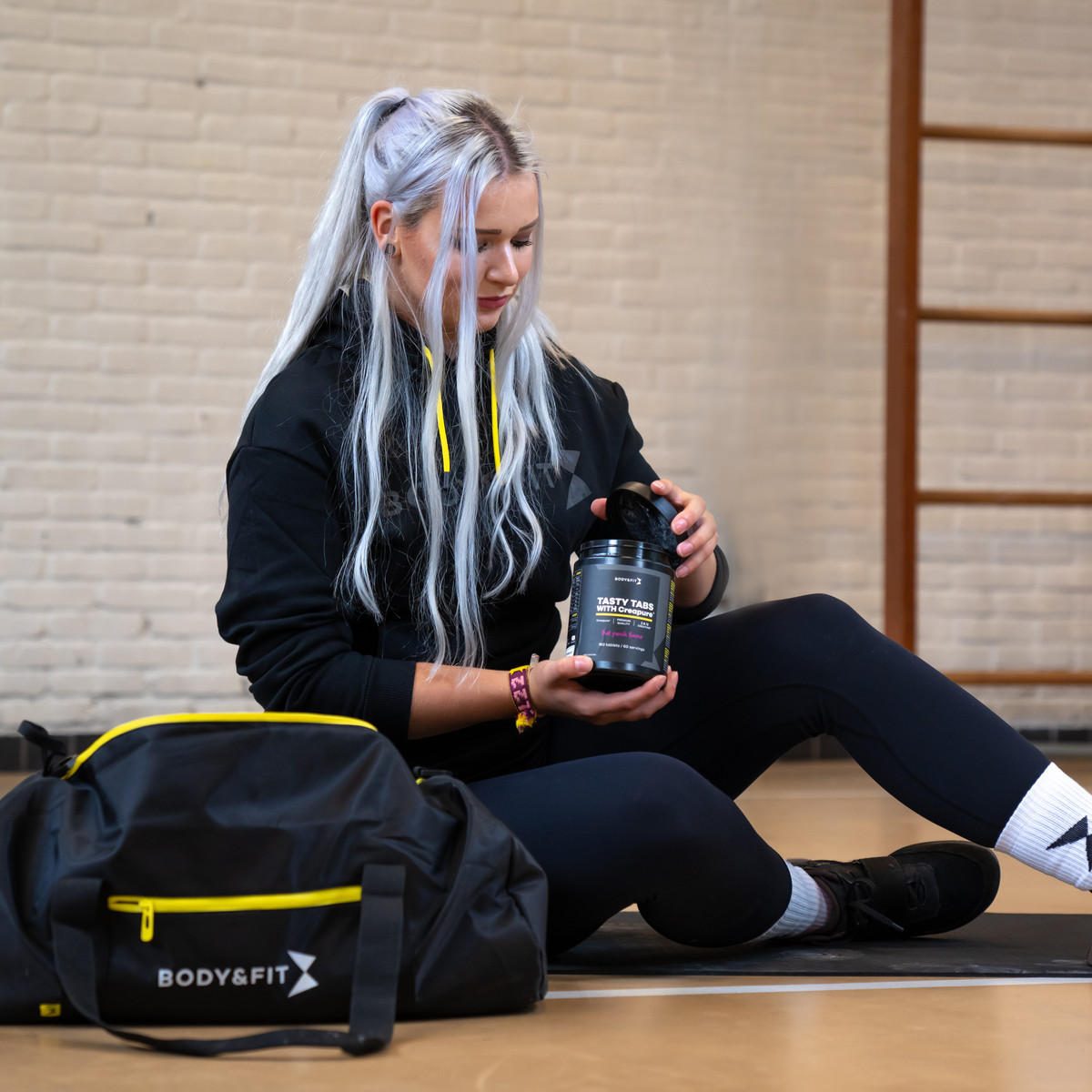 "I never let myself off the hook. I've had setbacks like this before and came back stronger than ever. In December 2022, a year after the relapse, I competed in a powerlifting competition again and won. I was actually fairly close to my old PRs. I squatted 140 kilos, benched 90 and deadlifted 175. I was super happy with that, especially the 175. Before the relapse, I had lifted that twice before in competition. Being able to do it again caused so many emotions. It was a big f*** you to my relapse. Finally, it felt like I was getting back on top." 
Body&Fit: You're a fierce inspiration! What did you learn from facing a similar challenge at such a different time in your life?  
Michelle: "I was in bed for a long time, which gave me plenty of time to think. I couldn't exercise, which has always been something I get a lot of pleasure from. I really started asking myself what my identity is without sport. I had a bit of an identity crisis, actually. For me, doing sports is not just a hobby. It's also my work. All this falls away when you suddenly can't get out of bed. It's such a big part of my life.  
At the time, I was mostly angry with my body for not working. Now, I'm just grateful I can do sports again. I'm still rehabilitating. I can walk for about 20 minutes at a time. Strength training is going well because there are plenty of rest moments in between. If I listen to my body carefully, I know exactly what I can and cannot do. I've definitely learned to do this better. If I have a bad day, it's no big deal. I know I'm not lazy; it's just that sometimes my body can't cope. I need my rest and that's not a bad thing. If I don't take that rest now, it'll only make things harder for myself. It's okay to take a step back sometimes and take better care of myself."  
The power of powerlifting

 
Body&Fit: As a powerlifting coach and two-time Dutch junior powerlifting champion, it's safe to say that you've found your 'fit' in this sport. What does powerlifting mean to you?  
Michelle: "Powerlifting is not just a physical outlet for me. The power radiates inward. It gives me self-confidence and the strength to stand up for myself. I've always been very social but I was easily persuaded in past. Powerlifting has helped me set my boundaries. I dare to do that now, because I am physically strong. I've learned what I'm worth as a person, and that I don't have to settle for less."  
"Powerlifting is not just a physical outlet for me. The power radiates inward." 
Body&Fit: Was it immediately clear to you that powerlifting and Michelle were a match made in heaven?  
Michelle: "Yes, once I knew what powerlifting was, I totally went for it. I spent hours watching videos on YouTube about the squat, bench and deadlift. I took a little book to the gym where I wrote down my workouts and kept track of how many kilos I trained with. I filmed myself, and gave myself advice in that same notebook. After a few months, I got a coach to progress even further. After four months of powerlifting, I competed in my first competition."  
Body&Fit: So why powerlifting? What exactly makes it such a great sport for you?  
Michelle: "You can set goals based on numbers. What I often see in a regular gym is that people strive for a certain figure or a certain look. It's difficult to achieve that goal, because when does it stop? In powerlifting, you work towards a certain number. You make it, or you don't. In a competition, you're 100% sure that you have achieved your goal because a jury is right there to confirm it.  
I also like the fact that the weights are the same in every gym. When I used to train with machines, I found it annoying that in one gym, I did 130 kilos on the leg press and in another I struggled with 90 kilos. Nowadays, I know this has to do with how machines are set, but back then I found it especially frustrating. With powerlifting, you don't have this. You have free weights, which are the same in every gym. That, combined with perfecting my technique and the feeling a competition gives me, makes powerlifting the sport for me." 
Body&Fit: In terms of nutrition, how do you prepare for competitions?   
Michelle: "It all depends on which weight class I'm competing in. Right now, I'm working towards a bench press competition, so I need to lose about 1.5 kg. I'm paying close attention to my nutrition and making sure the quality of my food is good. I don't drink much alcohol anyway, so in a period before a competition I cut it out completely. I also rest well. For example, I don't do any other sports for a while. I love bouldering, mountain biking or canoeing, but this demands a lot from my body. When I'm preparing for a comp, my training sessions are so heavy that I need all my energy for that. So, I really just focus on powerlifting."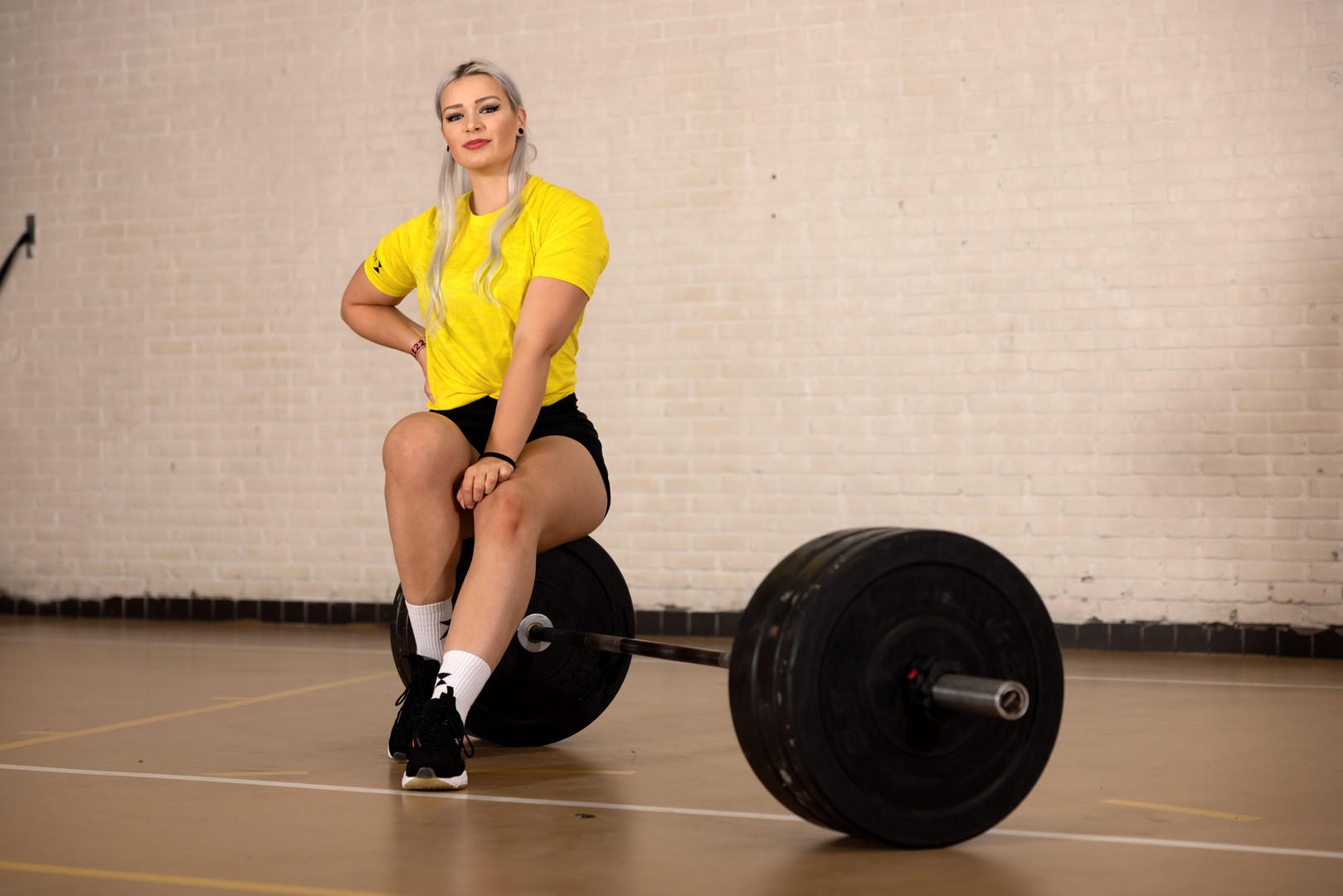 Body&Fit: What strikes me on your Instagram is that you not only share the highs, but also the lows. For instance, you recently shared what a seizure looks like for you. Why do you choose to be so open about your disorder?   
Michelle: "I share videos like this because I want to create awareness. I want people to know not to panic when I have a seizure and that it is possible to have seizures other than epileptic seizures or fainting spells. I've gone viral a few times on TikTok and people often think it's fake or that I'm looking for attention. I've also had many reactions from people who recognise themselves and get support from my videos."  
You can follow Michelle's journey on Instagram or TikTok and check out our blog post, women & fitness: 4 myths, where she helps us debunk common myths about women and fitness. Stay tuned for more People of Body&Fit stories, alongside daily inspiration, healthy recipes and workout ideas to help you stay on track of your own unique goals. As always, everything you need to #FINDYOURFIT is right here at Body&Fit.