Supplements
THE BEST SUMMER BEAUTY SUPPLEMENTS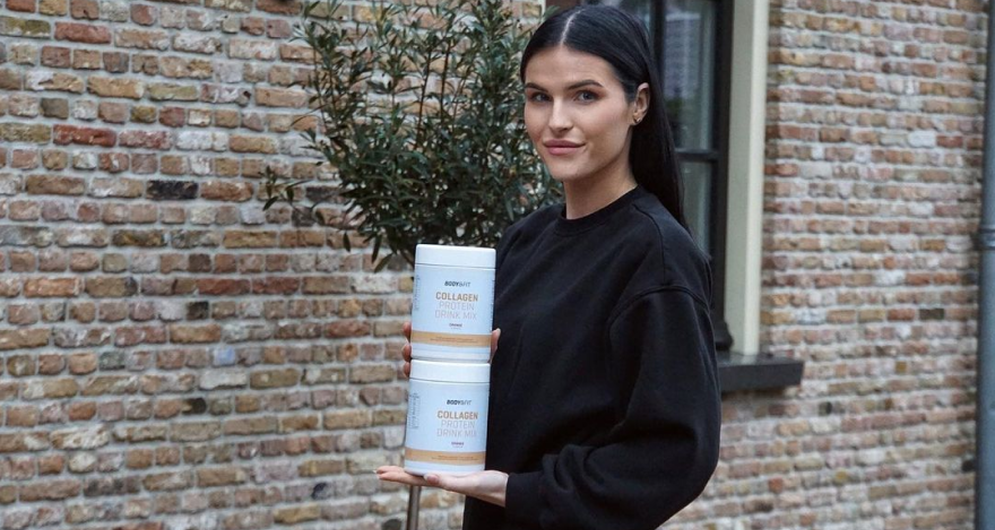 As our 'ideals' of beauty shift more to what matters on the inside, beauty supplements are becoming increasingly popular. And for a good reason! Like every organ in our body, our hair, nails and skin also need the right nutrients to grow and thrive. It's best to get your vitamins and minerals through your diet, although for lots of people this is not always possible (for a variety of health and/or lifestyle reasons). So, food supplements can often be necessary and especially practical. But what are the best supplements for the skin, hair and nails, and which are the right ones to take in summer? We demystify all this so that you can choose the right ones for you to look, and feel, your absolute best whether wind, rain or shine. 
Our hair, nails and skin also need the right nutrients to grow and thrive
The best supplements for the skin: 
Collagen  
It's the king of anti-aging ads. Why? Because collagen is believed to improve skin elasticity and reduce the appearance of wrinkles. But what is collagen? Well, it's an extremely abundant protein found everywhere in the body - in the skin, cartilage, tendons. It plays an important role in many bodily functions, including enhancing the appearance of healthy hair, nails and skin. The problem is that with age, collagen production declines. One of the best ways to tackle this is to supplement with a powder such as our Body&Fit Collagen Beauty Drink Mix, which contains Verisol® collagen to help reduce the appearance of skin wrinkles, and OptiMSM® to support the maintenance of normal skin texture. Alternatively, you can try our Body&Fit Collagen Tabs. These easy-to-take tablets are packed with added vitamin C, which contributes to the formation of collagen, so you can say hello to skin that glows.  
Biotin  
Also known as vitamin B7, biotin is a substance that's still not quite as well-known as supplements like collagen, for example. We think it deserves more recognition! It's great for supporting the maintenance of normal skin, meaning that it helps to maintain the natural properties of the skin: its tone, its suppleness, its uniformity. You can get biotin from foods like eggs, legumes or soy. If you don't eat those, however, it's a good idea to supplement. Our Body&Fit Pro B Duo contains biotin alongside a blend of pre and probiotics to support all kinds of healthy lifestyles.  
Zinc  
Zinc is an important mineral for the body in general, although it's developed a good reputation for its role in maintaining normal, healthy skin (and hair and nails) and helping protect cells against oxidative stress. Our Body&Fit Zinc Complex makes it easy to add this versatile mineral to your diet.  
The best supplements for hair: 
Brewer's yeast  
Don't let the name put you off; Brewer's yeast is a must for your beauty supplement cabinet. It's mostly recommended to maintain and boost the health of hair, yet it's great for the nails and skin, too. Although brewer's yeast is a micro-organism found in fungi, it's (thankfully) widely available as a supplement. It can be taken in capsule form over several months or added directly to your favourite dishes. Look out for it next time you're browsing the supermarket aisle as it can also be bought as flakes to sprinkle on salads, toast or cottage cheese.  
Biotin  
We saw above that biotin is regularly used as a supplement for the skin, but it's also an ally for the whole body in general. It contributes to the normal functioning of the nervous system, ensures normal psychological functioning and, above all, contributes to the maintenance of normal hair, i.e., strong and healthy hair. As it's found in common everyday foods, biotin deficiencies are quite rare, but you can always supplement to ensure your body is getting the amount it needs. 
Spirulina  
This is the ultimate superfood, popular for a few years now. Spirulina and its antioxidant properties are thought to have benefits for your hair*. How? It's rich in iron, which plays a role in the process of cell division and therefore in the process of tissue growth and development. An intake of 2g per day is all your hair needs! It's not always easy to eat spirulina, so most people turn to supplements like our Body&Fit Pure Spirulina Tablets.  
The best food supplements for nails:  
Selenium  
Selenium is one of the essential minerals that our body does not produce by itself, so we need to get it through our diet. Our bodies require selenium to protect cells from oxidative stress, and through this antioxidant process, it contributes to the maintenance of normal nails. You can find selenium in lots of foods, especially plants, although its availability depends on various geographical and environmental factors. Simply put, the level of selenium in the soil determines the amount you'll get in foods. Unfortunately, the depletion of soils due to modern agriculture makes it difficult to find the proper amount of selenium the body needs, so we often have to turn to supplements.  
Vitamin C  
Did you know that vitamin C increases the absorption of iron, which contributes to the maintenance of normal nails? You can find it in foods such as broccoli, kiwi, orange, lemon and mango. If you want to make sure you get your recommended daily allowance of vitamin C (40mg per day for adults), you can always supplement. Our Body&Fit Vitamin C + Antioxidants also contains zinc and selenium, which are, as we have seen, popular beauty supplements themselves.  
Even though they have been suggested for specific areas, these supplements are great for the skin, hair and nails combined. This is the case with biotin, collagen, brewer's yeast and zinc, for example. Don't hesitate to use several at once (always according to your nutritional needs) to target the three areas at the same time.  
Ideally, we'd combine several supplements to target the skin, hair and nails at the same time.  
How do you not forget your supplements?  
The most difficult thing about supplements is to remember taking them! One of the best ways not to forget is to leave them in places where you'll see them daily: near the sink when you brush your teeth, next to the coffee machine or where you put your keys before heading off to work. Alternatively, an all-in-one supplement like our Body&Fit 24HR Beauty Essentials will make life easier if you're prone to accidentally skipping your supplements or struggle swallowing them. 
Can you travel with your supplements?  
Most supplements are available over the counter, so the answer is yes for most. Make sure they meet airport security standards (liquids must be under 100ml and put in a separate clear plastic bag). If you don't want to take any risks, just put your supplements in the hold or check the website of the country you're travelling to (some countries don't accept food that isn't dried, for example). A good thing to know is that you are allowed to take anything with you that you have a prescription for. You can always ask your doctor for one, even for over-the-counter products.  
Now you have all the information you need to choose the right beauty supplements for you and your routine. Don't forget that supplements of any kind are no substitute for a well-balanced diet. If you're looking for healthy recipe ideas, you'll find plenty of them right here. As well as your diet, the quality of your sleep is essential for looking your vibrant, fresh and beautiful self. We've all heard the expression "beauty sleep" and it's not for nothing: a good sleep allows the body to rest, repair and regenerate. With a balanced diet, a good sleep and the best beauty supplements, you'll have the skin, nails and hair of your dreams!  
*Claims under evaluation