Breakfast
HOMEMADE GRANOLA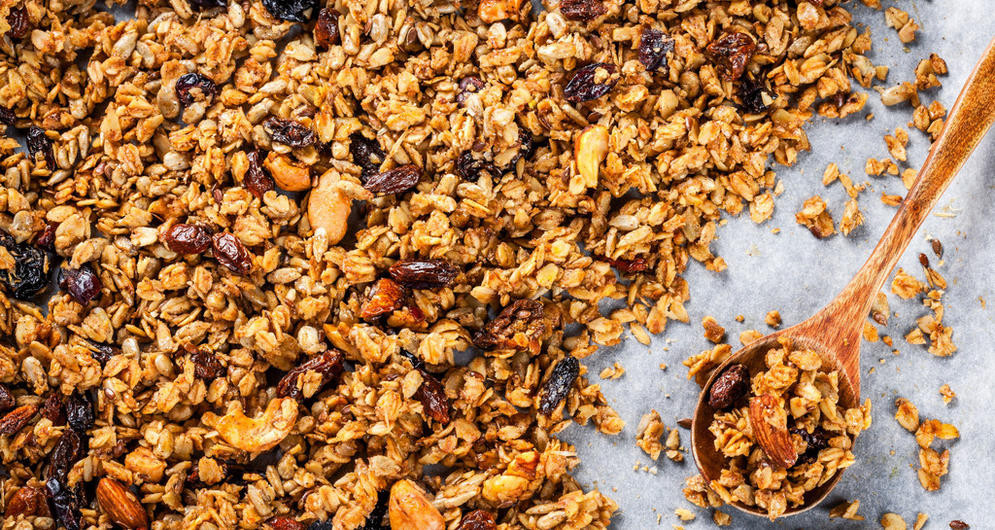 Directions
We're all about making our own granola here at Body&Fit. It's a great way to use up extra oats, nuts and seeds from the pantry and you can whip up a batch in no time. Here, we'll show you exactly how, so you can make every morning feel like a Sunday with your own homemade granola.
Pre-heat the oven to 170 degrees.

Mix the Pure Oats, Superfood & Nuts Mix, maple syrup and Organic Virgin Coconut Oil and spread it all out onto a baking tray (the maple syrup and coconut oil make the oats softer and stickier).

Add a dash of cinnamon and sea salt to taste and bake the mixture in the oven for 10-14 minutes, stirring halfway through.

Turn the heat down to 120 degrees and flatten the granola with a wooden spatula or spoon. Throw it back in the oven and bake for a final 10-15 minutes.

When it's nice and crunchy, remove your delicious granola and let it cool down completely. Enjoy as a topping over your favourite yoghurt or smoothie bowl!