Desserts
Heavenly healthy tiramisu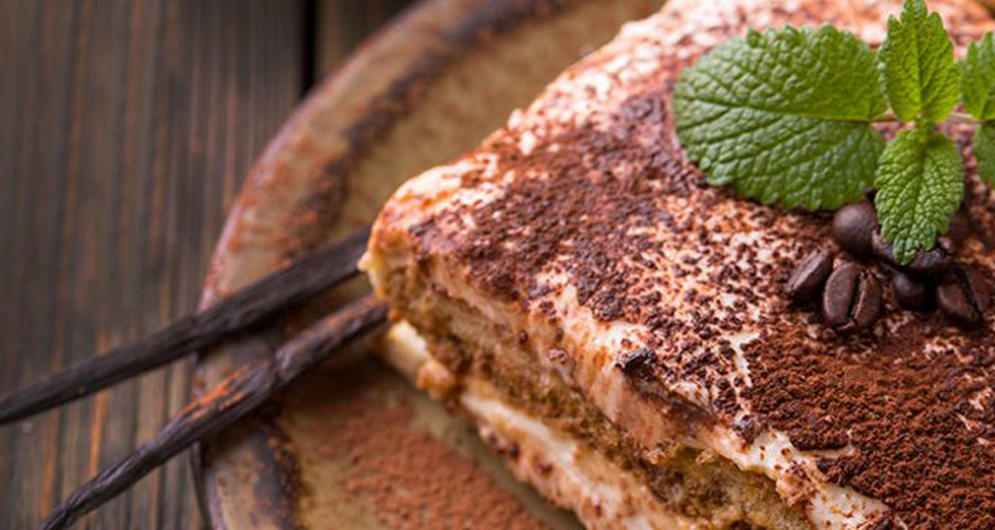 Directions
We already hear you think: "healthy and tasty tiramisu, is that really possible?" Carolina from Foodieness proves it with this delicious recipe! After a long time of puzzling and trying, she has succeeded in creating a guilt-free recipe for the delicious Italian tiramisu. The cookies, mascarpone and white sugar has been substituted with healthier alternatives, but the taste is still irresistibly delicious. It takes some time and patience to make this delicious recipe but it is well worth it. Perfect to surprise your family or friends with!
Preparation method
Layer 1:
Preheat the oven to 200 degrees.
Grab a baking tray and line with parchment paper.
Grab 2 bowls. Split the eggs and put the whites in one bowl and the yolks in the other.
First get started with the egg whites. Beat these until stiff and put them in the fridge.
Next we move on to the bowl with the egg yolk. Add the spelt flour, agave syrup, salt and baking powder and whisk or mix until blended. I use a hand mixer myself.
Take the egg whites out from the refrigerator, add them as last and mix the egg whites into the batter. The mixture can be a bit sticky!
Divide this mixture over the baking tray and try to maintain a thickness of 1 to 2 cm. It does not matter in what form you do this, because we are going to cut "lady fingers" out of it later.
Place in the oven for 15 minutes and bake until golden brown. Then let it cool down on a rack.
Layer 2:
Start by melting the coconut oil. Note: it only needs to be melted, not hot.
Now put the cashew nuts, agave syrup, vanilla extract and salt in a bowl and mix until well combined. I chop the cashew nuts myself with a hand mixer. It takes a while, but it turns into a nice cream by itself.
Once mixed properly, put the mixture in the fridge for a while.
And now we are going to stack the tiramisu!
Cut the cake from layer 1 into small slices, the same size as the well-known "lady fingers".
Now brew 1 cup of espresso and put this in an oblong container.
Use a baking dish or plate to build the tiramisu and start with the first layer: dip the lady fingers in the espresso and place them side by side in the baking dish.
Continue with layer 2 and take the bowl with the homemade cream mixture from the refrigerator. Spread half over the first layer and finish with the third layer: raw cocoa powder.
Now we are going to stack one more time! Continue to stack 1 more layer of lady fingers, cream and finally the raw cocoa powder.
Put the tiramisu in the fridge for 3 hours to stiffen completely and then you can enjoy an Italian dessert!
Love, Carolina