Desserts
Protein cupcakes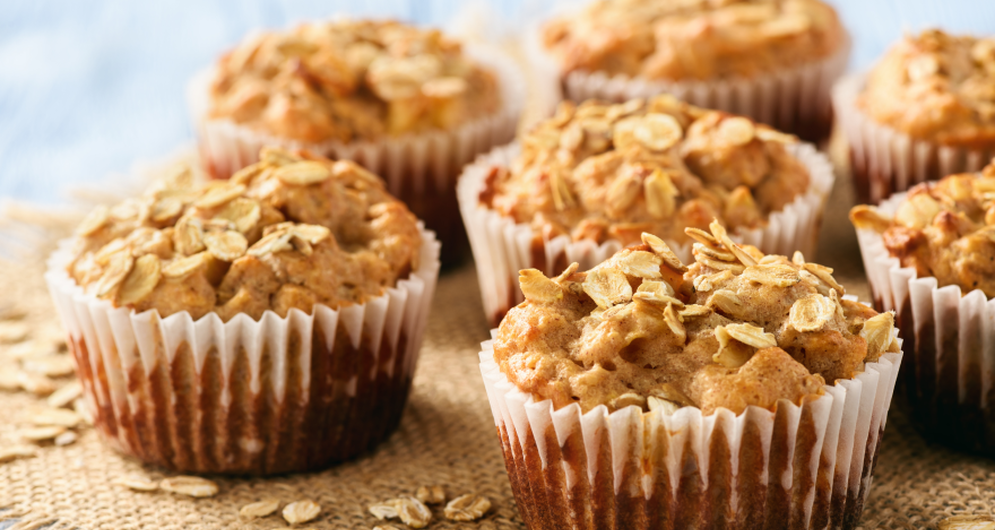 Directions
Nowadays the cupcake shops are popping up like mushrooms. I'm always standing there, in front of that display window, looking at those beautiful and tasty works of art. Often they are too beautiful to eat and the worst thing is that you know that they are not only beautiful, but also taste oh so good.
But we are strong! We don't give in to those sugar bombs. So why not make a healthier version yourself? There are many possible variations and these are the first in line. Be creative in decorating them yourself!
Preparation method
Make sure you have cup cake cases or else use a muffin baking tray with cup cake papers.
Preheat the oven to 170C
Mix the apples, goji berries, cinnamon & protein separately in a bowl
In a large bowl, mix the Ultra Fine Oats, quark, milk and baking powder together.
Then mix everything together * divide it over 12 cup cakes
Bake the cup cakes in the oven for about 20 minutes.
Let the cupcakes cool down and then decorate them. I used two different toppings: