Dinner
LOW CARB LASAGNE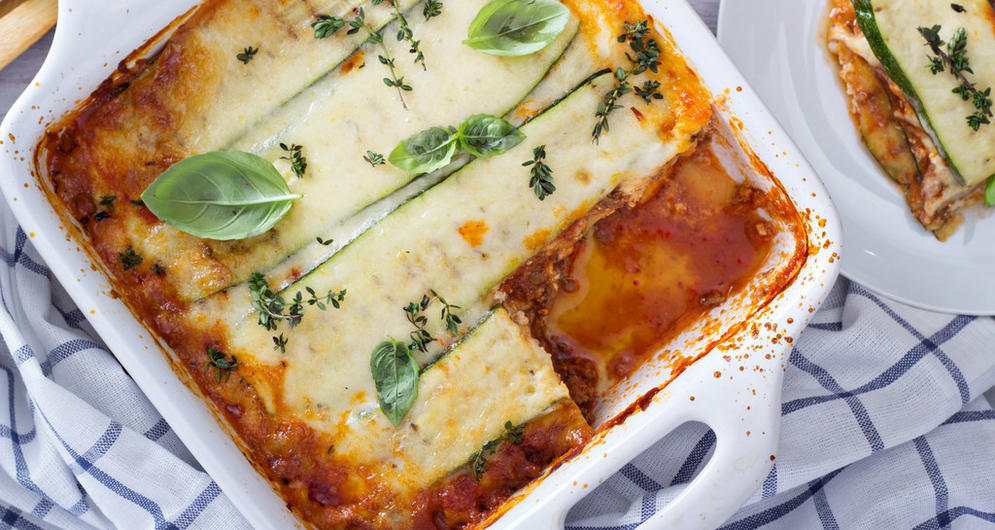 Directions
When it comes to comfort food, there's nothing quite like a steaming hot lasagne. If you're looking to lay off the carbs but can't resist this Italian classic, you've come to the right place. This delicious low-carb lasagna recipe is as close as it gets to the real thing!
Heat the oil in a pan and sauté the chopped onions until they start to brown. Then, add the minced meat to the pan and fry for about 2-3 minutes. Add a pinch of salt and pepper to taste and stir in the sun-dried tomatoes. Fry for another 3 minutes, then remove the pan from the hob and set aside.

Grab a large baking dish and start building up the lasagna with a layer of Smart Pasta. Chop the aubergines into half-centimetre slices and spread on the top. Now, add a layer of the mince mixture, half the tomato sauce and finally, half of the mozzarella. Repeat until all of the ingredients are used up and finish off with another pinch of salt and pepper.

Now, cover the baking dish with foil and place the lasagne in the oven for 30 minutes at 200 degrees. After 30 minutes, remove the foil bake for another 10 to 15 minutes until the mozzarella is a lovely golden colour. Leave your masterpiece to cool for a while before enjoying with a fresh green salad.
Watch how we make this recipe on Instagram.