Dinner
Vegan autumn salad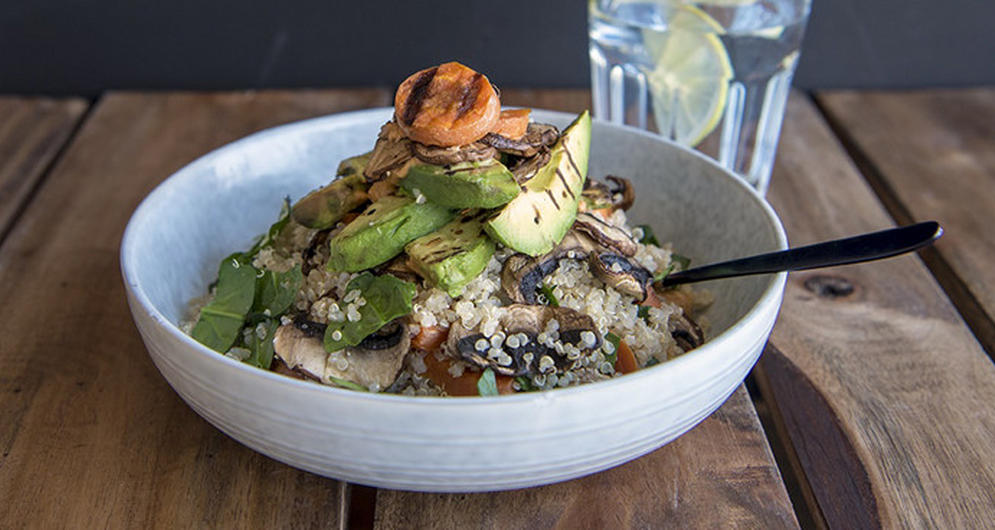 Directions
Nothing tastes better than a well-filled vegan salad. And now let this be one of our favorite recipes. We indulged ourselves with mushrooms, carrots and avocado, among other things.The delicious hummus-based dressing completes the recipe! Perfect for a cold but also hot evening.
Preparation method
1. Cut the mushroom and carrot into slices, the avocado into strips and finely chop the spinach.
2. Heat up a pan, spray with Smart Cooking Spray and roast the walnuts until golden brown.
3. Then grill the mushroom, carrot and avocado in the grill pan.
5. Meanwhile, cook the quinoa for 12 minutes.
6. Make the sauce by mixing the olive oil, hummus and lemon juice.
7. When the quinoa is ready, mix in the spinach.
8. Then add the mushroom, carrot and avocado.
9. Divide between 4 plates and top with the roasted walnuts, hummus sauce and the Herbs & Spices.