Snacks
Frozen Yogurt Muesli Bars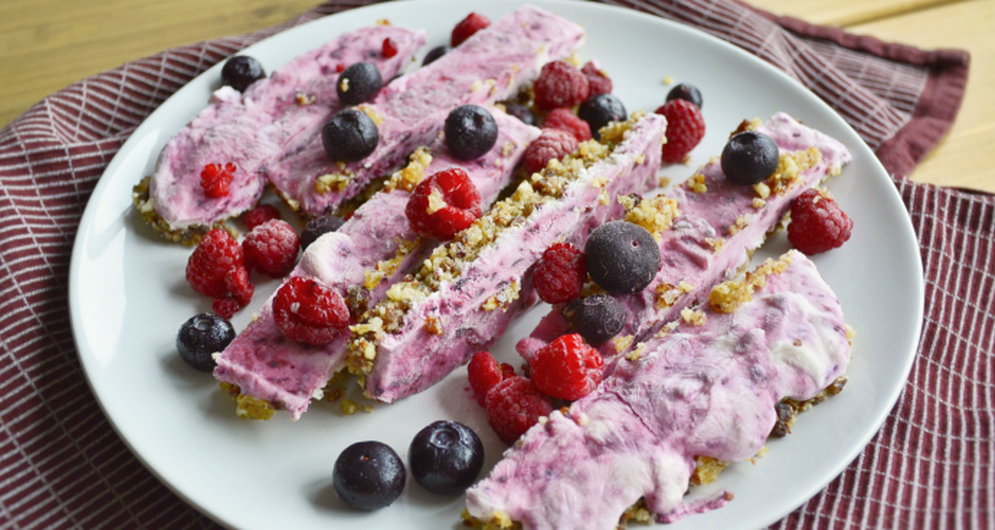 Directions
Muesli tastes great with quark or yogurt — top it off with some fruit and you're good to go. But why not try something different and make our Yoghurt Muesli Bars? This is one of our favourite recipes - the base is wonderfully sweet thanks to the honey and dates, which combine perfectly with the freshness of the yogurt and summer fruit. Cool, crunchy and full of flavour, it's the perfect no-bake snack.
1. Line a small baking dish with parchment paper
2. Chop the almonds, muesli, dates and honey in a food processor for 1 minute.
3. Press the mixture into the baking dish with a damp spoon, then put in the fridge.
4. Mix the yogurt with the Whey Perfection Special Series in a bowl
5. Remove the baking dish from the fridge, spoon the mixture onto the base and spread evenly.
6. Top with the summer fruit and gently press into the yogurt mixture
7. Place the baking dish in the freezer for about 4 hours, then cut into 16 slices.