Snacks
Protein Fluff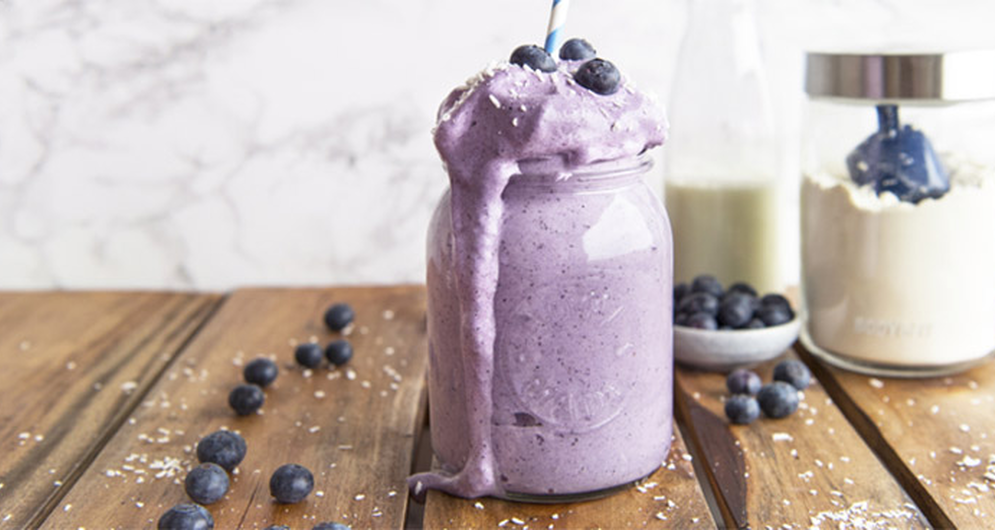 Directions
Our funky protein fluff is as tasty as it's easy to make, plus it's nutritionally-balanced and protein-rich – just what you need when you're trying to build or maintain muscle. Enjoy as a snack, after training or for dessert.
1. Place the ice cubes and frozen fruit in the blender or food processor and grind.
2. Put the blended mixture in a large bowl and add the milk and Micellar Casein Perfection.
3. Beat with a hand mixer or food processor until a light and creamy mass forms. You'll find the mixture increases in volume enormously.
4. Serve in a glass and top with your favourite toppings.
Tip: Try swapping blueberries for strawberries, raspberries, banana or melon for a fresh twist. Top it off with one of Walden Farms' delicious syrups (we love the chocolate flavour.)