Snacks
Macadamia Protein Cookies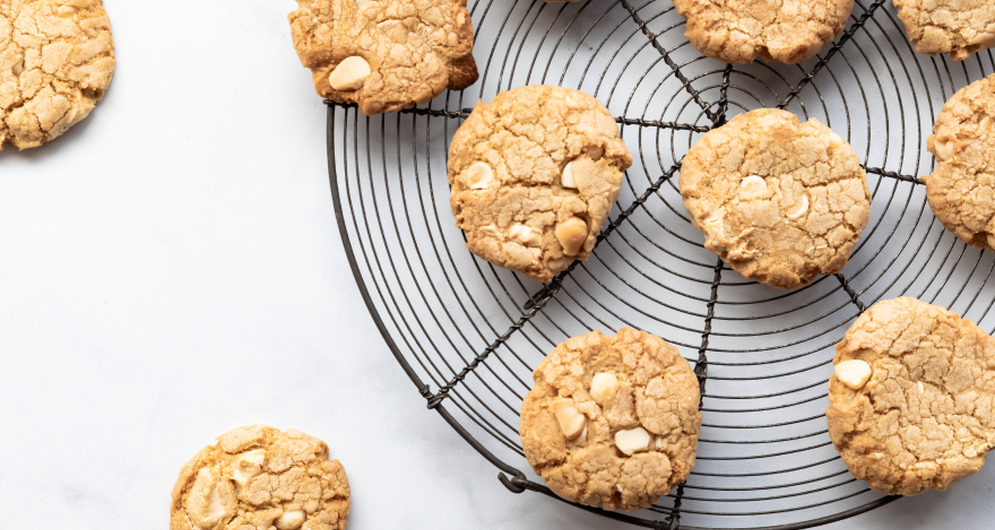 Directions
Preheat your oven to 175 degrees Celsius.
Grind 250g of macadamia nuts in a food processor to make a nut butter. You'll need a powerful food processor and some patience, because it can easily take up to 10 minutes for a smooth nut butter to form.
Chop the remaining 25g of macadamia nuts.
Bring together your macadamia nut butter, coconut blossom sugar, egg white and egg. When combined, add the baking soda, Whey Perfection and Ultra Fine Oats until a dough forms. Lastly, add the chopped macadamia nuts.
The dough can be somewhat sticky, but you should be able to create cookie-sized balls. Is your dough too wet? Add some more protein powder until it's reached the desired consistency. Is it too dry? Add a splash of milk.
Form 14 balls of dough on a baking tray lined with parchment paper. Bake for about 7 minutes or until the edges begin to brown.
Let the cookies cool down.