Snacks
Choco Loco Chocolate Truffles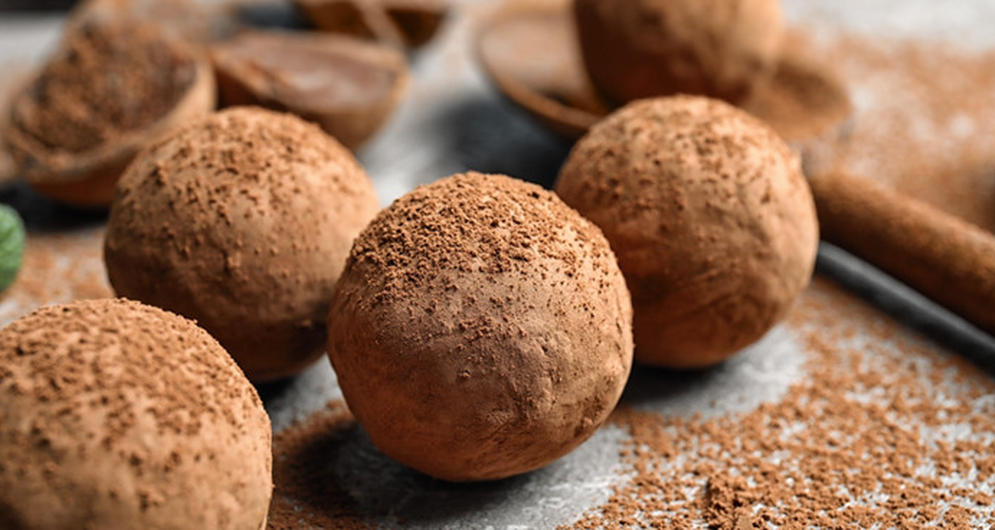 Directions
GO CHOCO LOCO WITH HEALTHY CHOCOLATE TRUFFLES
Oh yes, I have found something great for your chocolate cravings AND it is guilt-free too! So stop what you're doing and treat yourself to these #healthy chocolate truffles as soon as possible!
"These healthy chocolate truffles contain two of my favorite things: chocolate and avocado!"
Did you know that chocolate and avocado go great together? Avocado has the best structure for making truffles and the taste is not too present. It is the perfect healthy replacement for the cream that is normally used. And of course chocolate is always delicious, that does not need any explanation. A good chocolate truffle has a rich and creamy taste and brings a smile to everyone's face! This healthy chocolate truffle recipe is also high in healthy nutrients. Although this is a healthy version and some people will say it doesn't look like an original truffle, I challenge you to try the recipe first ..!
Making #Healthy chocolate truffles sounds quite difficult, but it is not at all! This recipe is very easy and you only have to do a few small things. The only difficult thing is that you have to wait a few hours before you can dig in on the truffles, but the taste is well worth the wait!
Preparation method
Cut the avocado in half and remove the pit with a spoon.
Fill the blender with: avocado, dates, dark chocolate and a pinch of salt and blend into a whole.
Let it rest in the fridge for 30 minutes
Then start forming the balls. Sprinkle some cocoa powder in a bowl and roll the balls through it.
Let the balls rest in the fridge for +/- 3 hours
Did you really wait 3 hours, or did you secretly turn it into 2? I am curious about your result! Tag me in your recipe: @foodie_ness !
Love,
Carolina.