Snacks
Peanut Butter Banana Wrap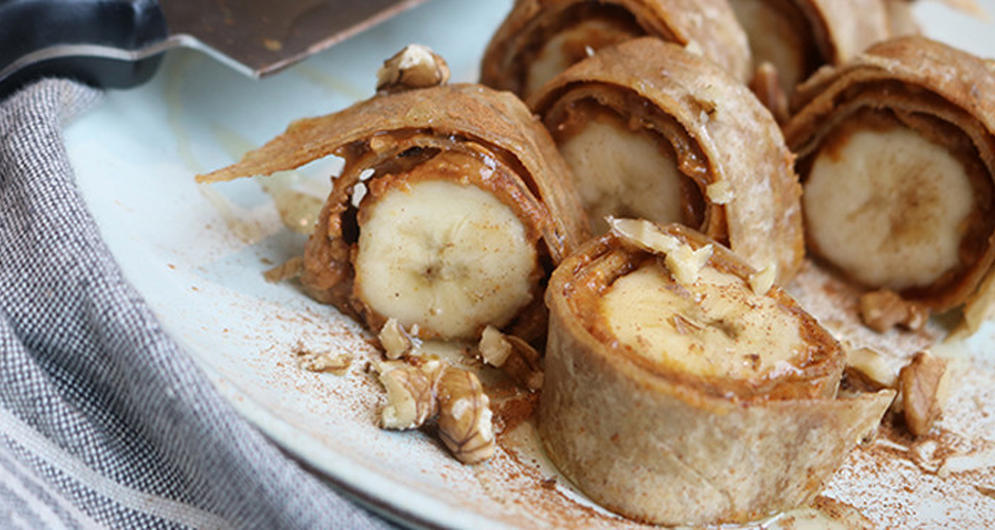 Directions
Snack yourself happy with this Peanut Butter Banana Wrap!
For me, peanut butter and banana are the Romeo and Juliet of the perfect food pairings. They both taste delicious on their own and together they are a match made in heaven. In addition, and most importantly, these ingredients are more than okay for your diet. Do you want to know how I turn these two ingredients into a delicious snack wrap? If you're as much of a peanut butter fanatic as I am, this peanut butter banana wrap is going to be the ultimate snack for you.
Make your wrap in the morning and take it to work or school to make sure you perform well. The Peanut Butter Banana Wrap is also a great pre-workout snack!
Preparation method
Spread the wrap with peanut butter to taste
Add the agave syrup and cinnamon powder just like you would for a pancake
Finally, put the banana on the wrap and roll
After cutting your wrap you are completely ready to go bananas
Want more fun recipes from Carolina? Then take a look at her website , Facebook or Instagram !