Lifestyle
Our first ever #FINDYOURFIT event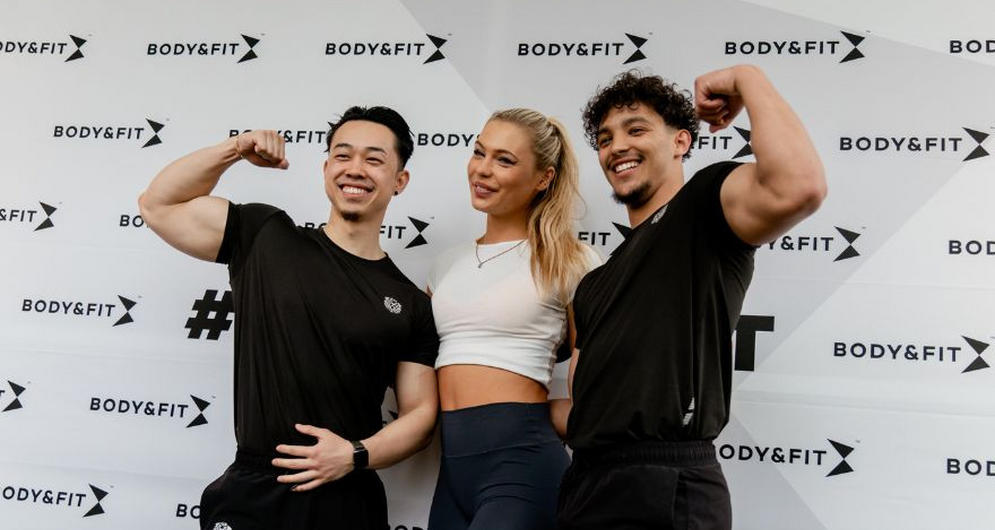 At Body&Fit, we know that fitness can mean different things for different people. We're here to support every goal, level and aspiration, which is why we organised our first ever #FINDYOURFIT event. Through inspiring interviews with our star athletes, Jutta Leerdam & Fleur Jong, fitness classes from the best studios and trainers, a colourful selection of pre- and post-workout snacks and more, we wanted to create a space for our community to meet, connect and celebrate health & fitness in all its forms.  
On a fine sunny Sunday a few weeks ago, our #FINDYOURFIT event took place at the beautiful Hotel Arena in Amsterdam's Oosterpark. We had an exciting programme planned and the weather was on our side, so nothing stood in the way of a successful day. The doors opened at 10.30am and we were thrilled to see how many people were already waiting outside in anticipation.   
After our guests arrived, they had time to get to know each other over coffee and a selection of our favourite Body&Fit pre-workout snacks. Freshly fuelled, we made our way to the hotel's event hall, a beautiful former chapel, where the official welcome took place. 
Interviews
Once everyone had settled in, we were joined on stage by speed skating world champion Jutta Leerdam, who shared how she started speed skating at the age of 11, how she continuously motivates herself to be better and what 'fit' really means for her.   
Find out more by reading the full People of Body&fit: Jutta Leerdam article here. 
If that wasn't enough, we had the pleasure of inviting our surprise guest, Paralympic athlete Fleur Jong, to the stage. Fleur opened up about how she pushes herself to reach new heights and surpass her own record-breaking performances. Although she's already a star in her discipline with several gold medals to her name, she remains positive that it's possible to run even faster and jump even higher.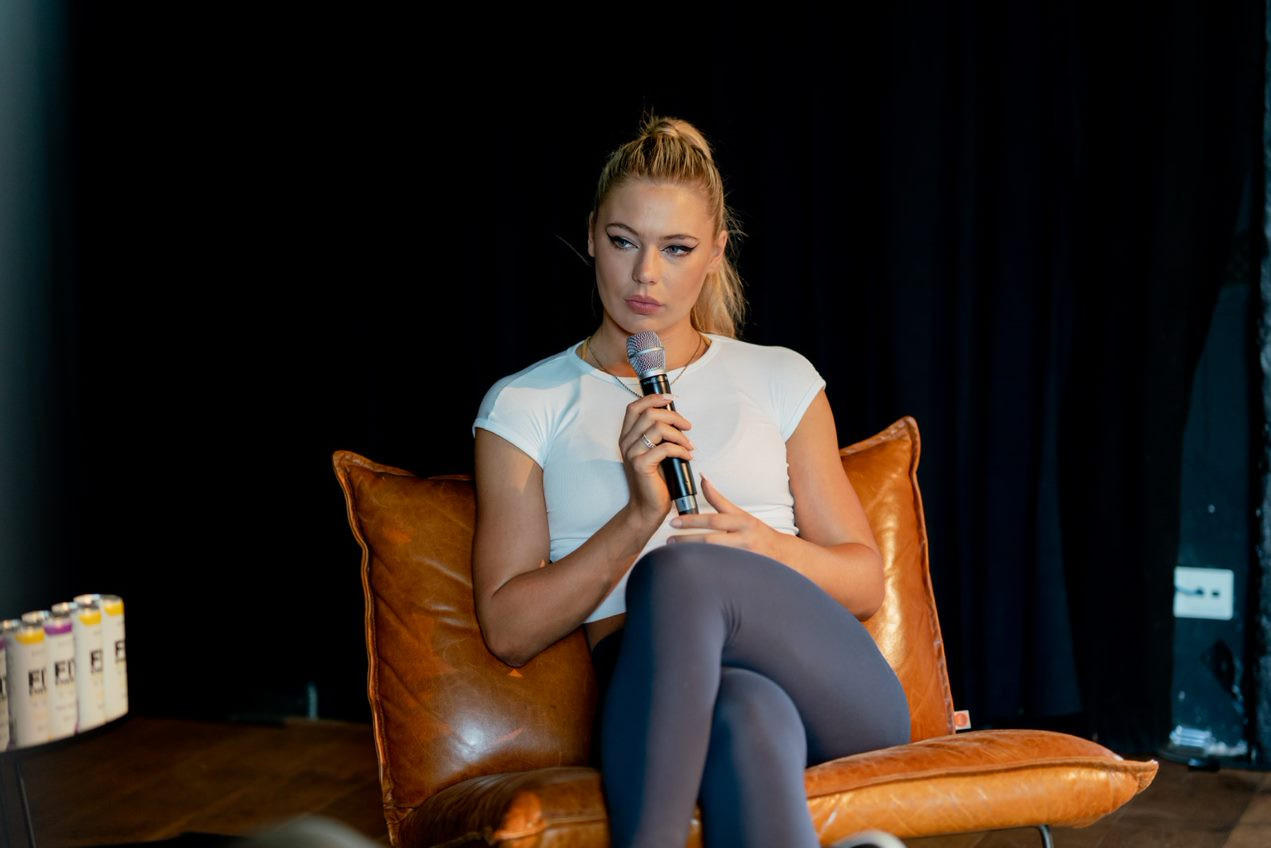 Workouts:

  
After getting inspired by two fitness stories, we were more than ready to kick off the workouts. Our guests were offered one of six different workouts to choose from, giving them the opportunity to choose what fits them best or even step out of their comfort zone to try something completely new.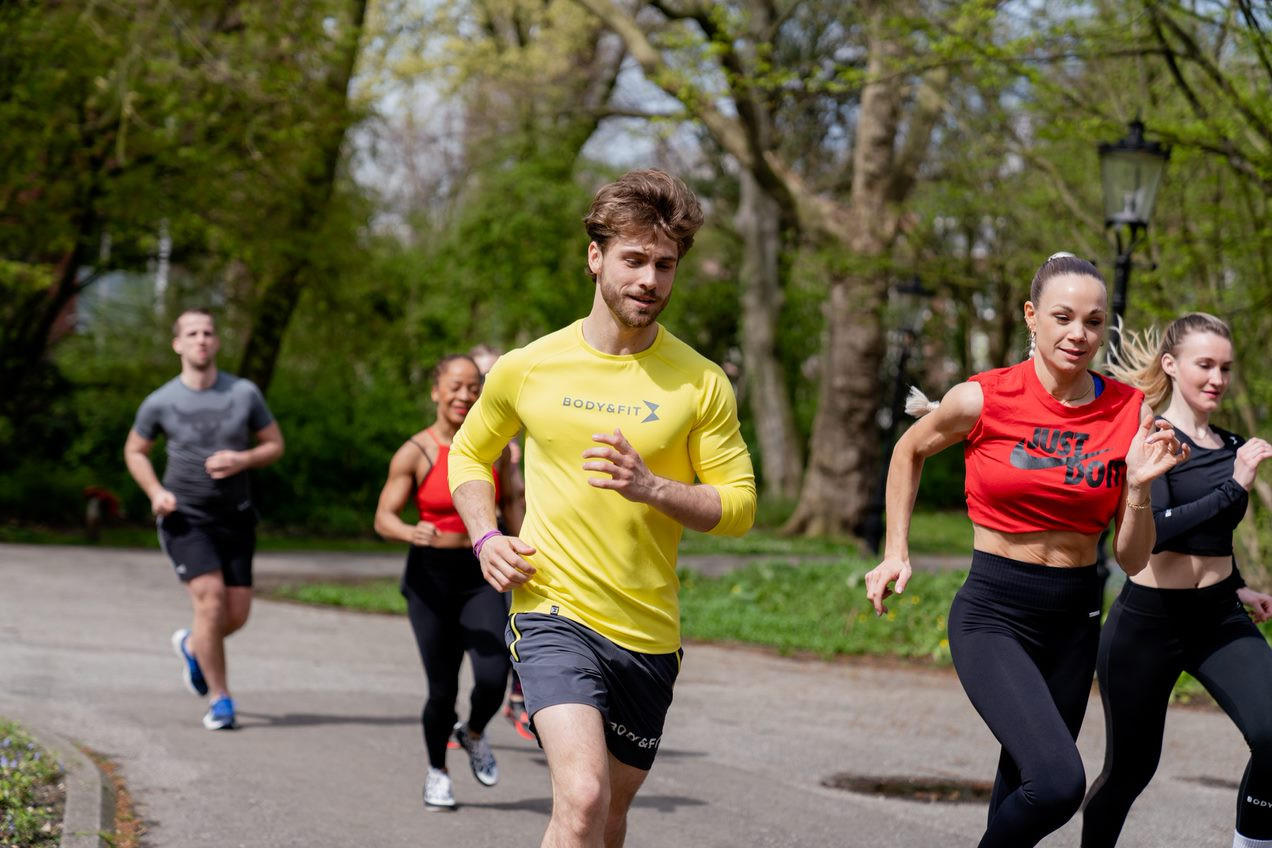 Running
Like we said, the weather was on our side, which doesn't happen often in rainy Amsterdam. It was perfect day for some professional running training. Here, participants got to learn some proper tips for the perfect technique and tested out their form with a run around the beautiful park.  
Do you want to take your running to the next level? Here are 8 mistakes to avoid while running to help you stay find that extra mile. 
BOOTY CAMP   
The Body&Fit Booty Camp also took place in the park. As the class got underway, there were some sceptical faces. No weights, really? Using fitness bands and their own body weight, people soon realised this workout was no joke. 
HIIT  
The concept of a HIIT workout is to perform explosive exercises at a high intensity with short intervals. So, our trainer Tijn prepared an intense full-body workout that really left no muscle untrained. A brave choice due to the fast-paced variation of different exercises, it's a good job the time flew by as quick as it did.   
BOXING  
One of the most intense workouts of the day was surely boxing. Ex-professional kickboxer Raymil Samuel showed no mercy, and with a combination of bodyweight and sparring exercises he made even the most-seasoned fit seekers break a good sweat. Despite the exhaustion, the class was super well received, and certainly not the last boxing session for Jutta and the rest of the fighters out there. 
SANCTUM  
Sanctum is a unique workout experience that combines elements of yoga, martial arts and dance. Accompanied by music and spoken word, Sanctum creates a mix of HIIT and meditation to simultaneously strengthen the body and mind.   
To find out more about this multidisciplinary fitness concept, read our People of Body&Fit: Sanctum interview with Sanctum co-founder Luuk Melisse.  
SUPERLES  
The concept of Superles combines elements of HIIT, Pilates and yoga to provide a varied and intense workout. The class was held in an oasis at the back of the hotel, although anyone who thought yoga and Pilates were easy to master was soon proven wrong. 
All in all, the workouts were a complete success. There was no holding back by our trainers, although everyone was cheered on by Jutta, who even took part in a few of the sessions herself. In the end, everyone finished up with that exhausted yet fulfilled smile on their face that good exercise brings. 
Post-workout lunch & Smoothie Bar
After going hard at it, it was time to recover. After all, it's vital to feed your body with the right nutrients so that the muscles can regenerate and replenish. A delicious post-workout lunch included savoury wraps, sandwiches and our take on the viral Green Goddess Salad. There were also plenty of sweet treats, such as high protein banana bread, fruit salad and mango yoghurt bowls for people to enjoy while relaxing in the sun.  
And of course, we wouldn't be Body&Fit if we didn't also give our hard-working guests a good post-workout shake. Our smoothie bar was hidden in the upper part of our event location, where the tastiest protein-packed smoothies were whizzed together with a scoop of Whey Perfection.  
Meet and Greet with Jutta Leerdam
Now, the moment everyone had been waiting for — a meet, greet and photo with Jutta Leerdam to end the day.  
We couldn't have asked for a better day and look forward to lots more #FINDYOURFIT events with top workouts, delicious food and plenty of friendly faces. For the latest news, fitness inspiration and events updates, feel free to follow us on Instagram and Tiktok. We can't wait to welcome you to the next one.  
#FINDYOURFIT