Lifestyle
TIPS FOR A HEALTHY SHOPPING LIST ON A BUDGET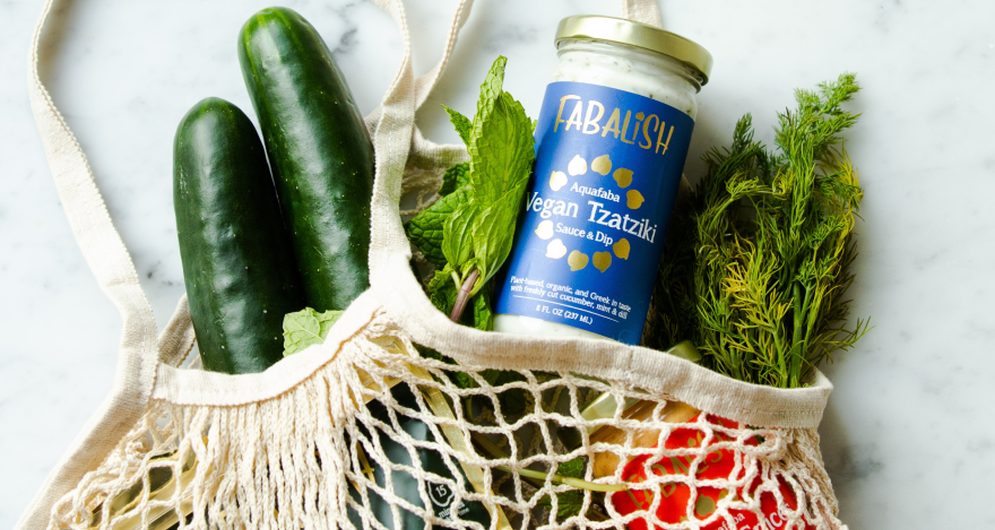 When you're browsing the local supermarket with your healthy shopping list in hand, eating a clean, organic diet can soon seem like a luxury. And it is. We've all been there, standing in the aisles, frustrated and stunned at the skyrocketing prices of cucumbers, asparagus and avocados. Of course, eating healthy shouldn't have to break the bank, which is why we're giving you our top tips for savvy shopping, from understanding your spending to planning ahead, choosing affordable and nutritious foods, and more.  
UNDERSTANDING YOUR BUDGET  
Before heading out to the grocery store, the market or wherever else you like to shop, it's important to understand your budget. Otherwise, it can be easy to overspend. To avoid that, you can keep track of your expenses by: 
Reflecting on your current spending 
When you start savvy shopping, you need to know where your money is going. Review your bank statements or use a budgeting app to track how much your healthy shopping list is setting you back. This will give you a clear picture of your current spending habits and where you might be able to make compromises and save. 
Setting realistic goals 
Once you have a handle on your current spending, set a realistic monthly or weekly budget for your healthy shopping list. Consider your income, expenses, and priorities when setting your budget, and remember that making small, achievable changes can have a big impact over time. 
Tracking your progress 
As you work towards your savvy shopping goals, regularly monitor your spending to ensure you're staying on track. Adjust your budget as needed and celebrate your successes along the way. 
PLANNING A HEALTHY SHOPPING LIST ON A BUDGET  
Figuring out your budget is one challenge. Another is figuring out how to use it for a healthy shopping list. Buying healthy food can be expensive and complicated, so it's easy to just grab a few frozen pizzas and call it a day. Although, healthy food shopping on a budget doesn't need to be so hard if you spend a little time planning things out.  
Make a meal plan 
Meal planning is essential when food shopping on a budget. By planning your meals in advance, you can avoid impulse purchases and minimise food waste. Additionally, consider planning meals around seasonal produce, as it's often more affordable and nutritious.  
If you're looking for more tips and inspiration for how and what to meal prep, check out our blog: how to meal prep: tips, ideas and recipes.  
If you need some more help planning your meals, use our meal planner to make your healthy shopping list and plan out your meals and snacks for the week.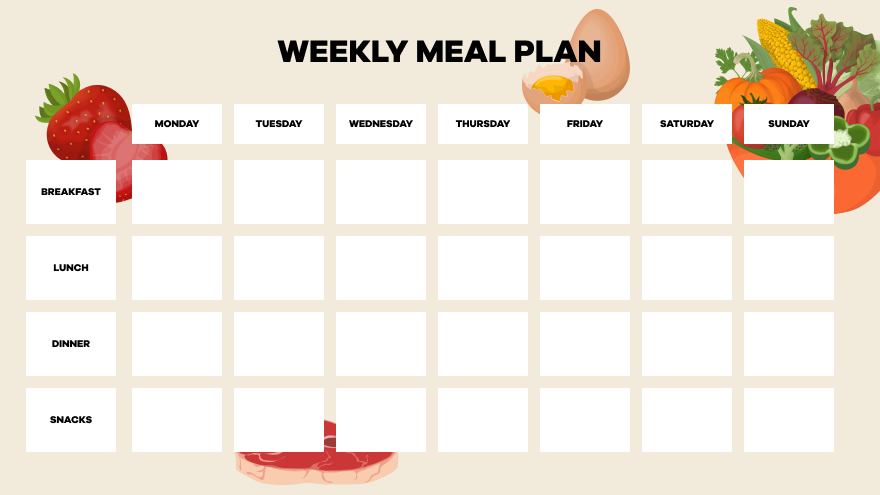 Stick to a healthy shopping list 
Based on your meal plan, create a detailed healthy shopping list. This will help you stay focused on your budget and avoid impulse buys while at the store. Remember, you're savvy shopping here, so stick to your grocery list and resist the temptation to purchase items that aren't part of it. 
Take advantage of sales and coupons 
Keep an eye out for sales and coupons on healthy items. Many grocery stores offer weekly discounts on produce, lean meats, and whole grains. Utilise these deals to stock up on some healthy staples and build your meal plan around discounted items. 
CHOOSING AFFORDABLE FOODS FOR A HEALTHY SHOPPING LIST 
At this point, you're probably wondering what kind of foods you're supposed to be putting on your healthy shopping list. Of course, it depends on things like where you live, where you like to shop, your lifestyle and dietary preferences, but here are some general tips on what foods to focus on when you're food shopping on a budget. 
Go for whole foods 
Instead of pre-packaged or processed foods, choose whole foods like fruits, vegetables, grains, and lean proteins. These foods are often more budget-friendly and provide more nutritional value for your money. 
Buy in bulk 
Purchasing items in bulk can save you money in the long run. Look for bulk deals on healthy pantry staples like rice, beans, and oats when you're savvy shopping. Just be sure to store bulk items properly to prevent spoilage. Check out our healthy food selection where you can find such pantry essentials, like our Ultra Fine Oats, as well as delicious snacks and protein powders that can be bought in bulk at great prices. 
Focus on affordable proteins 
Meat can be one of the most expensive items on any healthy shopping list. To save money, consider incorporating more affordable protein sources like beans, lentils, tofu, and eggs into your meals. If you find it hard to incorporate enough protein into your meals, you can always try out one of our delicious protein shakes: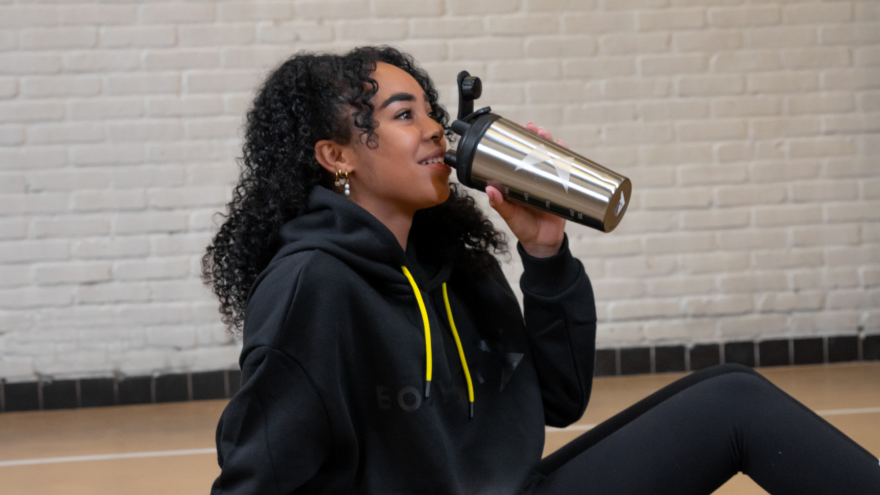 SMART AND SAVVY SHOPPING 
When it's time to hit the stores, keep these extra tricks in mind.   
Shop at discount or off-brand stores 
Consider shopping at discount grocery stores or warehouse clubs, which often offer lower prices for your healthy shopping list. Also, don't be afraid to try store brands, as they regularly provide the same nutritional value and taste as name-brand products at a lower cost. 
Don't shop hungry 
When you're hungry, you're more likely to make impulsive purchases that may not align with your budget or nutritional goals. Eat a small snack before heading to the store to keep your focus on your healthy shopping list. 
Visit your local market 
Do you have a market in your neighbourhood? Why not give it a visit. Not only can this be a fun activity, but prices, especially for fresh local produce, can be significantly lower.  
BUDGET FRIENDLY HEALTHY MEAL IDEAS  
If you still need some inspiration on what to include in your healthy shopping list, check out these delicious healthy meal ideas for breakfast, lunch and dinner. 
Overnight oats 
Combine oats, milk, yogurt, and toppings of your choice, and refrigerate overnight for a quick and nutritious breakfast.  
A big bag of oats can be quite affordable and is a great staple to have in your pantry. Oats are high in fibre and a great protein source. Once you have them at home you can add whatever fruit or seeds you have at hand. 
To jazz up your overnight oats: 
Breakfast smoothie 
Frozen fruits and vegetables are often way cheaper than fresh produce but are still filled with vitamins, minerals, and antioxidants. Blend your favourite fruits and veggies together and enjoy a fresh and budget-friendly drink. To make it more filling you can add some yoghurt or a protein powder of your choice. 
Quinoa salad 
As we mentioned, any kind of grain, such as our Body&Fit Pure Quinoa, are always a good staple to have in your kitchen cupboards. You can throw the quinoa together with some chopped vegetables and a protein source like chicken or beans. Add a simple vinaigrette for a quick, healthy and affordable lunch. 
Vegetable stir-fry 
A nice stir-fry is a great opportunity to use up vegetables you still have laying around in your fridge before they end up being thrown away. Add some soy sauce, ginger, and garlic, and a grain of your choice for a deliciously satisfying meal. 
Pasta primavera 
Who doesn't love a good pasta dish? Quick, easy and tasty with just a few simple ingredients. Our favourite? A classic pasta primavera. Simply combine a pasta of your choice with vegetables, olive oil, garlic, and parmesan cheese for a light and flavourful dinner. If you want to make it extra healthy, you can try out our Body&Fit Smart Pasta which is free of carbohydrates and fat.  
A little planning, some creativity and resourcefulness is all it takes to master food shopping on a budget and achieve your healthy eating goals for less. By incorporating affordable, nutrient-dense foods, savvy shopping, and employing cost-effective cooking and storing techniques, you can enjoy delicious and nutritious meals without breaking the bank. If you have any further nutrition related questions, feel free to contact our team of Expert Nutritionists via Instagram or our customer service channel. Also, don't forget to explore our recipe page for more inspiration and ingredients to add to your healthy shopping list. 
As always, we'll be right there to help you to #FINDYOURFIT.